happy-1
- Tuesday Aug 14, 2018
(Change all through C, track time, pain, and food)
Weight: 221.4
6:15
Up, on my own.
234.2 - Normal weight fluctuation.
Deliberately did not eat so I didn't give myself a sugar/simple carb trap to start my day. Waited for my brain.
7:30
Brain on.
- oatmeal, maple syrup to balance too much ginger
Showered. Screwed around with daily challenges and logging. Working over to leaving the house. Brain is just lazy and sloppy today.
Puppet dude says he wants me to be his "manager". "You manage me. In that you are my extra set of eyes and ears. Sometimes I get nervous. So you'll see it." Ugh, I fed it and now it wants to come home and be mine. Sounds like a lot of unpaid labor.
I feel like I am having a Horn of Plenty moment where I don't want to be anyone's girlfriend.
9AM
Circus is up... But I have at least showered and my new backpack is packed and in my go box (A laundry basket by the front door with everything I need to leave the house quickly). I find them what they need, dress and bail out like a ninja to Starbucks.
Mostly because my mom is a little ocd... she was making little angry comments to my dad while I found a bottle of stain remover and I could tell it was turning into a spin over everything she has ever owned or lost. It's days like these I just need to not be there.
Except I forgot to give my dog buiscuts before I left.
- sm coffee with half n half
10:30AM
- mercato salad, coffee, halfn half
why is the music so loud at starbucks?
11:00
breathe in, breathe out. begin work. starting with sorting papers. goal is to do one task.
11:45
still haven't done task.
- mango cliff bar. yuck
also realized I haven't done any of the OT homework because last time I was there she was trying to sell me on a sleep protocol program and it was overwhelming just to even think about. ugh. like another giant project when I can't even do what's on my plate now.
12:35 1 personal task done!!! finally. going for 2.
1:05... I win!!!! I did like 5 things and everything I can do at this moment is done.
1:25 home to check on dog.
- boneless wing tray w ranch
1:45 set bear country's timer dor an hour. innerpeace's weightloss challenge meditation. i've missed a few days but it was good. puppet dude texts that he is thinking of me. aw, I'm thinking about him too. mostly that I don't want to be his manager, but it's not like guys are breaking down my door. mmm... claustrophobia my old friend. you've come to visit me again.
2-7
washed dishes, made and ate a gross dinner... salmon patties, corn chowder, steamed zucchini... just missed the target somehow. my om and I ate the salmon patties with ketchup. my dad had the chowder which was actually ok... just weird because I puréed it for him... I didn't think he'd pull off the corn or celery in it and just stick blended the whole thing. made it weird
7
at yoga on time. crazy day. tonight at yoga I was finally able to move my legs and feet into basic positions without having to pick up my right leg and move it and my foot into place... and I was able to lean on my hands to walk my feet up to the top of the mat... and lean on my hands to walk them backwards to meet my feet. i was so shocked I laughed each time I did it. the instructor must have thought I was nuts because she kept asking me everytime i laughed if I was ok... and I kept saying I'm just fine, actually, I'm great. and kept it going all the way to cool down... although I got stuck on my side like turtle during the cool down for "happy baby"... so overwhelmed. started crying during cool down. the way I explained it to puppet dude was imagine having a robotic third leg attached at the hip exactly where your current leg is. you tell your leg to move, and mentally you felt the instruction go, but then you look down and there's still a leg there. so you pick it up and move it where it belongs and weirdly you feel it in your actual leg where you just moved the robot leg into. but now it's turned into your leg again... because that nerve is pinching on and off... and the weird 100 lb pressure glove your arm is in that makes things go numb so you can't balance on them isn't there anymore... so you can just move your arms like normal and put them anywhere you want. (He said he wants to high five... and that I am on the right track.) I left out the rest... which is the self-hatred cycle of it... So you just go to yoga and move around like a beached whale in the back of the room while your blubber flops everywhere and you are a sweaty, clumsy trainwreck. and everything hurts after. and you are emotionally exhausted because you just made a spectacle of yourself in front of "normal" people, and all you want after is pizza... but you are trying to diet, but you are miserable so you just want pizza and you eat it and you kick yourself for eating badly because you aren't reaching your goals and then some weeks you eat bad and don't even making it to yoga. or anything for that matter.
but through some miracle... tonight I went to yoga... and I could move like a "normal" ridiculously fat and out of shape person. because I put the work in to make dinners on track, take supplements, reduce stress, stop irritating my neck... so the nerves must be starting to reconnect or just unpinch and transmit again.
i even walked my dog after.
8:30
went to Big lots, the last place to sell my favorite pizzas in the city. i only bought one though... they are right by my fav yoga place and I have decided that one yoga class equals one pizza and if I want a pizza I need to go to yoga, lol.
9:30
called puppet dude and told him about my workout. then told him to pick working with me or dating me. one or the other. he picked dating, lol.
Progress as of today: 95.6 lbs lost so far, only 15.4 lbs to go!
happy-1
- Monday Aug 13, 2018
(Change all through C, track time, pain, and food)
Weight: 221.4
Forgot to weigh in. Feel like I gained 20lbs. Water?
7AM
Up, on my own. Late because I was texting that puppet dude. Silly thing to do. Worried about how much my elderly dog is peeing.
- PBJ on bad for me white bread.
10AM
At Starbucks. Mostly screwing around while things download and intermittent instructions from Apple Support. Just randomly occurred to me that I am seeing the benefit of the OT's instruction to just leave the house for 2h a day. I feel less mentally "stuck"...
- Iced coffee with half n half.
12:40PM
Ran home to check on dog. Did some good things like made dinner ahead, washed two sinks of dishes (where do they come from?) and other housework.
- Turkey chili w/ cheese
Circus came home... Mom took dad to the Wendy's with the weird pavement I won't take him to and he felll. Just got scraped up but he is massively upset and thinks the universe is telling him no more fast food... Can I get that in writing?
- Dark chocolate, raw cashews
Got really tired. Laid down for 10 min. Turned into an hour. The OT would tell me this is when I should get out for a walk.
Setting Bearcountry's timer for 10 min. Then I will go. Cooler out today. Why am I so tired?
- 2 servings of chicken casserole
6PM
Went to TJ Maxx and meant to only go in and come out again for a pair of replacement sunglasses... They had a million backpacks and I dug through till I found a small one that I don't hate and might stop screwing up my neck. Every day that I have had neck pain I have been carrying my little Steve Madden woven bag. I found a pair of $9 sunglasses and this Levi's bag for $14. Slim enough to discourage carrying anything extra, fits my laptop, light, and has some webbing for attaching a bike helmet or jacket. I think it is for guys, but it was the only one that felt "right".
Packing it for a successful day tomorrow.
Still thinking about the compass necklace I saw yesterday.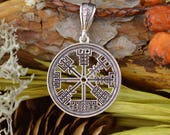 I think it was the flood and the hurricane, more than the big earthquake that makes me think about how much I always want to have basic things on me.
9:45PM
Dog walked, fed. She acts 10 years younger when I pick up the leash.
So glad I didn't drive an hour to go see puppet dude do a 3-5 min set and stay out till 2AM. I feel so tired.. Like a million years old. It's a nice cool night and I should get decent sleep. And I'm glad I am not out spending on drinks and food and gas to see some random dude's set.
Focus.
Tomorrow, the plan is to leave my house right away when I wake up, then come back to do chores. Yoga at night.
I should only be spending time on my job search, fitness, my dog, my parents, church, and being outdoors.
Progress as of today: 95.6 lbs lost so far, only 15.4 lbs to go!
happy-1
- Sunday Aug 12, 2018
(Change all through C, track time, pain, and food)
Weight: 221.4
Short post today.
6:30AM
Woke up on MY OWN almost on time.
Spent day cooking, cleaning. Endless task. Prepped several meals for week. Gently stepped around the fight my dad kept trying to pick all morning.
Meals prepped for the week are breakfasts (Eggs, turkey bacon, sweet potato hash), boneless wings with carrots and celery, chili and sweet potato "unfried fries"
12PM - 10PM
Whole project today has been fixing my iphone and laptop... Productive but devastating because I have lost all my happy memories in a bad data recovery. It is a punch to the gut. Like having your wedding album set on fire.
Healthy choices in the middle of it:
- Salad as meal of choice at Starbucks. Lots of broccoli and zuchhini at dinner. Stayed out of the chocolate and pasta to "drown my sorrows"
- Made dinner for parents anyway
- Walked dog anyway
- Called puppet dude anyway.
- Made brown rice for the week anyway
- Didn't watch something happy on Netflix to "drown my sorrows"
- Made an appointment with Apple support for tomorrow to see if they can help
- Took sleep meds as soon as I rremembered, at an OK time.
Weirdly no neck pain even though I was under emotional stress. Went to bed at 10PM.
—
In a spark of insanity, I proposed a change to puppet dude's act, where whenever he is about to overshare, his date texts him and tells him to stop. Partially because he was about to overshare... snd I stopped him, then winced at the idea of actually going to his show... because I will hear things that will prevent me from ever nailing him. So now he wants to write together. Now I kind of want to go
Progress as of today: 95.6 lbs lost so far, only 15.4 lbs to go!
happy-1
- Saturday Aug 11, 2018
(Change all through C, track time, pain, and food)
Weight: 221.4
226.1... my little descent / spinout has made me gain 5lbs. Aaaargh. Self-defeat is in my wiring, but I am changing everything one day at a time. Last night I took my sleep meds late but still managed to get up on my own without an alarm at 6:30AM. I have no pain in my neck, elbow, wrist, ankle or toe... Going to start tracking that along with time and food and get better about tracking food. I got bummed about how much I was eating and didn't log all of it. I left my fitbit off yesterday. Might do that again today.
6:30AM
Up.
- Ate dark chocolate chips instead of breakfast because I woke up bummed.
Walked my dog before it got hot. Neighbor says that a house of deceased couple the next block over is in the hands of a guy who might be an addict. Nerve-wracking.
8:30AM
Made breakfast for fam.
- Turkey bacon, sweet potato hash and a cheese omlette. Diet pepsi.
Mom got her blood test results back and all those dinners I've been slinging have had an impact. She might be able to avoid going on insulin... 205lbs... glucose is in range, This made me happy.
10:30AM
Puppet dude is very nice. Not the hottest, but nice. His forehead was peeling. I spent the whole time staring at it and thought about saying something but I didn't want to make hm self-consicous. Luckily, it was close to his eyes so hopefully it wasn't too noticable. I think he might be a hoarder because while I was talking to him I had the strangest urge to clean my purse out... and that's always a sure sign. Plus he dreams of having cats again someday. I got claustrophobic just sitting there thinking about the cats and the smell and the pending asthma attasks. I was half ready to pull out my inhaler just thinking about the cats. He really liked me. I could learn to like him. Worth a second look at least.
- 2 coffees, half and half.
Neck started just killing me while we were having coffee. A hand warmer pad I keep in my bag just for that purpose did not help. If I think about what made my neck hurt... my favorite little steve madden backpack that I love love love (and Molly HATES) was too heavy..... And I was overwhelmed by all the negative thinking.
By way of Nordstroms rack which had nothing I wanted. Weird feeling. Well, Kate Spade sunglasses for $70... but I am in the $10 range for something I lose and replace monthly.
- Raw cashews
1:30 PM
Home and resting.
- turkey burger and cheese, slice of bread, olive oil
- mindless snacking... 4 granola bars and some dark chocolate chips.
4:30PM
Dad asks if I'd like to go out to dinner... but doesn't have a destination in mind. I can't think of anyplace I want to go... Everything is so salty out and honestly all I really want is some broccoli. These random requests to go out to dinner makes me spn out every time... I get all upset that I can;t make things good for him or get my mom out to go out with us... It just makes me so sad.
8:00PM
To pick myself up from being really sad, I just started fixing whatever was in front of me, I put air in my bike and car tires. I went over my car with a lint roller and got all the fur out it. I made dog food. I took clutter off my keyring. I went and did a grocery run for all the stuff I asked my mom to pick up at the market but she didn't. I made my dad a grilled cheese sandwich with my homemade pickes.
AND MOST IMPORTANTLY... I GOT ALL MY PHOTOS OFF MY IPHONE... Now I can download the software update and reset it... and rejoin humanity...
Except I can't get the update to work.
11PM
Sleep Meds kicking in. Gotta put away the dog food and go to bed.
Boring, pointless church tomorrow.
Progress as of today: 95.6 lbs lost so far, only 15.4 lbs to go!
happy-1
- Friday Aug 10, 2018
(Change all things through C, track time and food)
Weight: 221.4
Today was so hot I couldn't think let alone type.
Achievements: haircut, HM return. Costco run. Fixed my own headlights, put up bug tent on patio. Bought a flash drive to get data off my phone. I might fix it yet.
Hurdles: heat, neck, elbow, wrist, and ankle pain.
Losses: are too many junky things. Didn't drink enough water.. Didn't get any personal stuff done. Didn't walk my dog. Didn't go do anything fun on a friday night.
Distorted thinking today... mostly that I'm "done" and there's no hope of ever getting my life on track or having a companion again. I know this isn't true... just playing as a tape in my head.
Changing everything one step at a time. Starting by taking sleep meds at 9pm and getting up early.
Progress as of today: 95.6 lbs lost so far, only 15.4 lbs to go!
happy-1
- Friday Aug 10, 2018
(Change all things through C, track time and food)
Weight: 221.4
Today was so hot I couldn't think let alone type.
Achievements: haircut, HM return. Costco run. Fixed my own headlights, put up bug tent on patio. Bought a flash drive to get data off my phone. I might fix it yet.
Hurdles: heat, neck, elbow, wrist, and ankle pain.
Losses: are too many junky things. Didn't drink enough water.. Didn't get any personal stuff done. Didn't walk my dog. Didn't go do anything fun on a friday night.
Distorted thinking today... mostly that I'm "done" and there's no hope of ever getting my life on track or having a companion again. I know this isn't true... just playing as a tape in my head.
Changing everything one step at a time. Starting by taking sleep meds at 9pm and getting up early.
Progress as of today: 95.6 lbs lost so far, only 15.4 lbs to go!
happy-1
- Thursday Aug 09, 2018
(Change all things through C, track time and food)
Weight: 221.4
2AM
Randomly woke up starving. Not my usual thing. Tried to ignore it but no good. Ate 2 pbjs. Did dishes. Went back to bed.
3AM
Still up. 1 glass milk.
4AM
Gave up. Got up and made real breakfast. Then couldn't finish it. 2 eggs, olive oil, bite of a hot link, 1/3 paleo pancake. Everything hurts like someone whacked me with a pole. I duno why. I didn't got to exercise class. Took Tylenol.
8AM
Giving myself some down time while I wake up to log here.
Must have fallen asleep whie waiting for dawn to walk my dog. Dad woke me up when he heard his 8AM alarm because I asked him for help making sure I never sleep past 8AM. Aaaaw, daddy. Doing right by his little girl and still there enough to remember things. Guess I'm sucking it up and taking him to Ralph's later. Super groggy and spacey though. I will be alright this week though... Dad kept me from throwing off my sleep cycle and I've had enough to be functional today.
I think the church group last night was too stimulating that late at night. The whole thing was weird because a family in the congregation lost an 8 month old baby... Which was terribly sad... But when it was announced, the group started crying and the whole meeting fell apart. They must all be really close.
Also did not help that I looked up that puppet guy from OKC on Facebook and watched his comedy videos before going to bed. He's funny and not terribly hot but at least not creepy! I saw two 5 minute sets, but couldn't find his hour long one. The two bits are super self-deprecating... capitalizing on the fact that at the time he looked a bit like a Minion... and talks about how nobody would let him sit with him in high school and he couldn't get a date... very "my life sucks". I can't help think that if this is his set, the universe is listening and will give him more of the same. I asked him what happens if he gets a girlfriend? He'd have to rewrite everything. He's like no, I'd just chang everything to past tense. I said he's lost so much weight and is in better shape now... It's got to come off like you're telling someone else's jokes... You'd be better off rewriting everything and including jokes about your new girlfriend... Like... "I asked my girlfriend to send me some nudie pics while I am on the road. She sent me photos of my puppets in a state of undress. She knows me so well." He says I can be his writer.
10:30AM
Looking at the H and M site, they have some great separates that could be a dress or jumpsuit... But only in bright red!!!! I have everything on an olive, blue, and black base with one red tank for pop... So they wouldn't fit, but they are awesome and if I wait a month I might see something that works with my existing setup... that isn't a spaghetti strap top! But gorgeous.
Also dyed my hair and gave myself a mani/pedi. Happy with the color this time. No weird orange cast. I can't believe I used to get this stuff done professionally. Or that I never forgot to keep it all tip top. That seems like a different person 1 million years ago. I think my brain is all muddled all the time partially because my nails, hair and makeup fall out of synch for a couple of weeks here and there.
2:45PM
Gave up on trying to start my brain. Just too hot. Not happening. My poor dog keeps staring at me and following me around like she expects me to do something amazing... ugh... not happening. I just followed OT instructions and bailed out. Getting a burger and organzing my bag if not my brain. There's AC but it really doesn't make it that much cooler. Still, just not staring at the mass of unfinished projects helps. I need to do this every AM. Find a spot I can walk to with my dog. Not much around that is open before 8am in my dog's range though and right now at 7am it is already too hot.
5:30PM
Used BearCountry's timer to time my rest stop at home. Picking up my dog and heading out to see who shows to the K9 meetup for a dog walk and brews. So far 3 people have bailed.
Progress as of today: 95.6 lbs lost so far, only 15.4 lbs to go!
happy-1
- Wednesday Aug 08, 2018
(I can do all things through C, Track time and food)
Weight: 221.4
5AM
Up. Yay me!!!! Pulled dog in for a cuddle. She says it is too hot. I say cuddle anyway. I'm bigger. I win. For one second "walk" flitted through my brain and she is now 100% up. If I want to hang out, she says, I need to go for a walk. Who owns who? I must have a PBJ first. She must have a PB, no J.
***Update... I know why I was so brain dead today... took sleep meds at the same time a adhd meds and flopped my way through the day. Lesson learned... no matter how badly my dog wants a walk, turn the light on.***
6AM
Dad requested a special Dunkin Donuts coffee. Which required finding the grinder. He has also left me a sinkful of dishes to wash and a kitchen to clean. It was clean when I went to bed last night..
7AM
No gardening today. It is already too hot... and the patio looks dismal. Maybe I will start with putting up the bug tent tonight so I can even be out there... and keep an eye out for art so at least there is something to look at. And dark grey paint to make all the found containers match.
Tried to start my dill seeds last night and made a mess of it. The onion bottoms I cut from veggies and put in water to regrow are soggy and full of flies. I have no idea of what I can put in the bottoms of the keg buckets for drainage... if I save slim fast bottles, it will take months to have enough. I'd hate to waste unused aluminum foil by crumpling it up into balls.
Watched Poh and Co "for just 10 min" after a shower and ended up starving for real food. "Just one pancake" turned into making a bunch of pancakes, hotlinks, coffee, and orangaid for parents at breakfast table. Mostly because I felt small for not wanting to make my dad coffee.
9:30AM
Taking a break and making a grocery list... new sales are posted. Waiting for parents to move their car and I will leave. Ended up meal planning for next several weeks. Nutritionist reclassified both my yogurt tubes and paleo granola to "desserts"... which sucks. With only 1 serving of fruit or sugar a day, most of the sales are not relevant to my needs. I picked out a bunch of recipes for hiding veggies in.
11-30AM
Neck and back are killing me again. I think it's dehydration. Took advil. Drinking water. Parents decided to not go out. Mom looked good though... She's lost 3 more lbs and is at my goal weight for the year. 206. She was wearing some khaki crops I bought her and one of my old peasant tops with brown sandals... like a pleasantly pulled together granny... not babayaga. Agreed to go to midweek church service tonight since It is too hot to go to yoga.
1PM Headed out with laptop and cooler. Mailman says he has a package when he comes down. We have mail theft and could be dad's meds... headed back in. Broiling anyway. Stuck dog and myself in shower fully clothed. Adderall. Lunch... 3 cups broccoli topped with a lean cuisine. More water.
2:30PM Semi-human. Left house. Did 2 of my goals from yesterday. Came home. Took a break. Realized dad is out of whitebread, ran to store. Made dinner in instant pot... Pot roast, mashed potatoes.
7:30,
Made it to church. Ugh... Not my scene but the people are nice so I will likely go back again.
Talked to puppet guy off Just OK Cupid. Made him send me a comedy video. He's actually pretty funny. It's that self depricating humor that always makes me wince... I told him if he gets a girlfriend, none of it will apply anymore and he'll have to change his whole act.
10:30
Good night. Sleep tight. If you see chocolate, ice cream or beer don't bite.
Progress as of today: 95.6 lbs lost so far, only 15.4 lbs to go!
happy-1
- Tuesday Aug 07, 2018
(I can do all things through C, Track time and food)
Weight: 221.4
Happy Tuesday! Day 2 of changing absolutely everything, 1 step at a time. Tracking my time here because it is key to losing weight... and getting a job. As such... I am updating my drrent diet... so my "time" is on a diet as well as my food and exercise.
Today's criteria for success:
Eat 250 cal less than I burn
Apply for 5 jobs
Handle 2 items of personal business
Get mom out for a movie and an excursion
Restock household supply of bottled water
8AM
Overslept because I got to bed late. Hit snooze over and over for 2h. Breakfast is the last 2 gogurt tubes and 1 serving paleo granola.
9AM
Brain still on sleep meds. A little groggy from having the sleep stuff too late last night. It takes about 9 hours to get out of my system. Shooting to be functional by 10am. Also Fitbit needs a charge so I will wait to do the patio till it is done. With weird calorie count yesterday, if Fitbit doesn't count it, I am sitting still.
Low brain tasks only... Going through grocery sales on mygrocerydeals.com and making a list.
9:30 - figure out that I can't because the new ads aren't up till tomorrow. DUH. I guess if they end on Tuesday they don't post the new ones till the next day. UGH.
Decided to work on Costco Price book. Takes an insane amount of time to enter all the prices I wrote down!!!! Definitely an app idea in here.
10:45AM
Made healthy chili cheese fries for me and dad. Took longer because dad got excited and haunted me in the 1.5 butt kitchen and he is 323 lbs so he is 2 butts by himself and I and 223 lbs and 1.5 butts by myself. Like having 4 people in the kitchen.
11:30AM
Listened to the 21 day meditation challenge tape from Innerpeace's challenge. I dunno that I feel the peace and calm. Also looked up "home meditation spaces" on google to see what I need to setup out there.
11:50AM
Brain worked enough to figure out Anytrans... so yes maybe it helped. It will copy your content from your phone to your laptop but it will not delete photos from your iphone. You have to manually delete them. $40. Alternate option for $60 is to buy a flash drive that connects to your iphone. You can store videos and music on that...
12PM
Aaaaaw... Molly wants to go to a Depeche Mode tribute band at the OC Fair. It feels nice to be included.
I told her I need to check my calendar first. I really need to check the prices first. Looks like $12 for a ticket and $10 for parking... Plus figure $20 for food between a beer and a burger... $10 for gas... So like $55 or so... To probably not have any fun or meet any guys... because we never get hit on (because we look like a old lesbian couple and I'm the dude).
Best coupon is half price admission on Groupon? So $49...
Errrrr...
12:40PM
Lunch. Kellogs crustless quiche, 2 cups broccoli. Single serving packet of trail mix
Trying to get my head together about what I need to do but it is getting too hot to think. Need to wash my dog to keep her cool and fresh. I'll start there.
1PM
Sitting down to do personal business tasks. Having a hard time getting my brain to focus. Trying Innerpeace's meditation tape again and making another vision board "Tasks" to puzzle out all the steps I need to do to get some stuff done. I know what they are but meditative... Settle the butterflies so they go and do that thing.
Mostly I am thinking about how much I want a double cheeseburger lettuce wrap but it is not time yet to do that
As the tape says "I am my ideal body".
1:30PM
Made dad lunch... A turkey burger with jack cheese and guac, fries, pickle. I just had the burger, some guac and thousand island. Change everything, one step at a time.
2:30PM
Can't think still. Desperate for a whole gallon of mocha fudge ice cream. Having stevia lemonade and gum instead. Neck, elbow, wrist, and ankle hurt. Sudden invasion of flies because I took meat out to thaw and although it was sealed the outside smelled and they were there. Must be a window that needs tape. Took care of flies and vacumed. Dumped all my personal stuff out on the floor. Dog is fighting me for floor space. Floor hog! Having advil and a nap.
4:30PM
Had a double chocolate lenny and larry's protein cookie. Sorting through to do items by priority. Making stacks to attack.
5PM
Mom ultimately bailed on seeing a movie or going to the tap room brewery... But canceling plans on me got he past her procrastination so... success?
I missed the window to run errands and just left the house for 2h. Closest destination was the drugstore for necessities. Thought of Bearcountry and bought a digital timer. Change everything one step at the time.
Over the next 5 hours I tried attacking the patio but it was too daunting. It's just such an ugly sad mix of clutter and crap right now. Then I talked to the puppeteer off okc. Talked to molly. Made fro yo pops. Rearranged my bag again. Took sleep meds on time. Spaced out 2h. Want to bed 9:30 Progress as of today: 95.6 lbs lost so far, only 15.4 lbs to go!
happy-1
- Monday Aug 06, 2018
(I can do all things through C, 80% or better daily)
Weight: 221.4
Monday! Unlimited potential for a new week!
Here is where my time today went. I
8am
Attacked patio... It is a horror show and I want to boost mom's morale by making it a nice place for her to sit. Cleaned it yesterday. Today I pulled out supplies and arranged containers.
10am
Kitchen... made giant batch of turkey chili and cleaned.
12:30
Showered/hair/nails/
1pm
Just had lunch and I am still "snacky" and restless hungry. Nutritionist says that I am supposed to log what's going on with me when I binge or am about to. Breakfast was coffee, protein bar, and a gogurt. Snack was a lean cuisine and 3 cups of broccoli. Lunch was 2 gogurts and a 1/3 cup of paleo granola. Tearing into a 4 serving bag of salted peanuts. Can't tell if I am hungry, thirsty, lonely, or emotional or just tireed of having my neck hurt.
---
Realized I only got 4h sleep. Tried a nap.
---
2:30pm
Woke up from nap with random anxiety spike. No other stimulus other than being too hot. Plan is to do a mail run and go to the cafe next door for free wifi and a spot to work. Stuck to it even though brain fray said "go to 99 cent store". Feels good to do something I planned to do at the time I planned to do it. Changing everything one step at a time. Stuck to plan and ordered water, a single cheeseburger lettuce wrap, and swapped the fries for broccoli. Waitress brought the burger with the bun... but got the broccoli right. I took a bite of the bun. Realized I have no willpower to not eat the bun...and took the bun off my plate, stuck it in the creamer bowl and put it on the wait station for the waitress. Got some odd looks for that. I said "I am really really trying". The other waitress was nice and said "My daughter is really trying too. She gets the lettuce wrap also."
Original plan was to do computer work here, but the new waitress was really frustrating and I just wanted out.
Went to market for balance of "2h outside the house" per OT instructions. Just got enough for tonight's dinner. Costco run later this week.
---
5PM
Extreme heat today. Hit the wall, physically and can't keep going. Took a break to log here and work on vision board for patio. Goal is to only spend like $50 over the next couple of months on potting soil and just use containers from the house to start seeds. Drill holes in the bottom, etc. To make it an attractive place to sit, I'll have to layer in some kind of art on the walls while the plants grow. Maybe throw another $30 at a box of air plant babies off Etsy for wall art.
Mom bought tons of gardening stuff about 10 years ago and never set anything up. Except for art, all I really need is dirt.
---
6:20 PM
Made dinner and ate with parents. Trying to boost mom's morale so I made healthy chinese takeout food. Used rotisserie chicken for a chinese stir fry over ramen noodles and egg rolls. I had like 1/4 packet of ramen and filled in the rest with bean sprouts.
Also packed all the chili for tomorrow and put it away and did another round of dishes.
I HAVE MADE PHENOMENAL TURKEY CHILI!!!!!
---
7:40 PM
It is cool enough out to think now. I should really walk my dog, but I should accomplish one personal task.
---
Got distracted by a dude on JustOKcupid. He is a puppeteer and sounds nice. He also recently got into decent shape and "normal" range. He likes running and wants to try camping. Could be fun.
Decided that my 1 personal task for tonight is to solve the mystery of getting data off my iphone 6 so I can get it to work as more than just a phone. The 00s called and they want their crappy Blackberries back. Found a tool called Anytrans that promises to help you sync data across multiple phones, laptops, storage accounts, etc. Genius. Will have to check it out when I am awake in the AM.
---
9:10 PM
Walked dog. Fed dog. Pet dog. Good dog.
Ate leftover stir fry
Another shower. Another Gogurt.
Tried to figure out calorie count on cronometer. Not sure how... but I ate SO MUCH and am still in my target calorie deficit. I shoot for -250 a day, roughly.
---
10:50 PM
Took sleep meds. Should have taken them at 8:30 but a dude distracted me. With puppets!
Progress as of today: 95.6 lbs lost so far, only 15.4 lbs to go!
[ Previous Page 1 2 3 4 5 6 7 8 9 10 11 12 13 14 15 16 17 18 19 20 21 22 23 24 25 26 27 28 29 30 31 32 33 34 35 36 37 38 39 40 41 42 43 44 45 46 47 48 49 50 51 52 53 54 55 56 57 58 59 60 61 62 63 64 65 66 67 68 69 Next Page ]