happy-1
- Tuesday Aug 21, 2018
(Change all through C, track time, pain, and food)
Weight: 221.4
Turns out the very minor scratch on my dad's leg is infected. Mom bundled him off to the doc. He's on antibiotics and it is a wait and see kind of deal. My mind goes to the worst. I directed my anxiety last night to the spare bedroom and pulled a bunch of boxes out. I also downloaded the ebay app to start listing stuff for sale. There's too much stuff and my dad thinks there is a dollar value on everything and won't toss. Well, let's find out. If it goes bad I will need all the space I can get.
Trying to find a habit tracker with a web app not just a mobile app that doesn't show habits I do not have to do today and hides them once they are checked off. Habitshare is good but once you get to a lot of habits it is too many. And I am trying to do routines so it is a lot of micro habits.
Went to bed late last night. Got anxious and then distracted about taking meds on time. I think I fell asleep about 2 am.
At least the instantpot auto turned off the low setting on it's own and I woke up to perfect refried beans this morning. They were too watery and I left them on low with a collander on top. I made my dad mexican eggs for breakfast.
Puppet dude is diabetic. Accidentally hit a nerve when I was telling him about the OT program and their track record for getting people off diabetes meds. Now that I know I see all the side issues he's having... Confusion, overwhelm, cravings, exhaustion... I feel for him.
8:30am up (late) - oatmeal eith cherries and pepitas. Finished repacking my bag for dog sitting and did laundry. Dog is peeing everywhere. Where is my amazon order for her? Can't really clean carpets till it comes. At least she mostly pees her dog beds and those can be washed.
11:40 AM - Heading to Starbucks with all the work I haven't done the past few days because I have been in too much pain. I finally feel better. Yoga tonight will probably put me back there. ugh. At least I've been taking my stack again consistently the past week. That should help.
Progress as of today: 95.6 lbs lost so far, only 15.4 lbs to go!
happy-1
- Monday Aug 20, 2018
(Change all through C, track time, pain, and food)
Weight: 221.4
Still sore from last week's yoga classes.. 5 days now! but in massively better shape than Saturday. Started wearing my fitbit again and it says I slept 11 hours. Egad. I knew I was tired, but THAT tired? Oi.
Conquered dishes and the bathtub yesterday. We have a fiberglass tub and it is terrible. It seems to absorb dirt into the surface and no cleanser or scrubbing is enough to get it up. I used a melamine sponge on the sides, but the textured bottom is still grimy.
I am tempted to stop buying food for the house and cooking dinners for a few weeks. My parents have stopped doing for themselves. See if they start going to the market again.
—-
8AM - up, rx bar, meds water
Puttered around cleaning. More dishes. Bathroom scrub down, laundry. Made two meal prep breakfasts.
- Egg, cheese, olive oil, turkey sausage.
Spent 20 min decluttering shelves in the living room. Found stuff of mine for goodwill.
A find!!!!! Incense, a copper bowl, a crystal rock and some incense stuff for my mom's meditation table when I finish the patio!
Rescheduled OT appointment because I haven't done my homework.
12:30PM - A break. Need to rest my shoulders. Ironically my neck doesn't hurt.
1:15 got up, put away laundry, did hair, put on beans and rice to pre-cook for dinner.
1:45pm Tylenol and meds. need to lay back down again. I feel like someone whacked me with a bat
At some point I moved my car, put the rice and beans back on to cook. Neck and back are better but I am tired.
3:40 - Netflix break. izombie
5pm - neck and back are better. stretched out and heard scary popping... but better. Then I realized that my mom took my dad to the doctor kind of late for them... I think it must be urgent care. A little worried. Got ahold of them by phone but no details.
Progress as of today: 95.6 lbs lost so far, only 15.4 lbs to go!
happy-1
- Sunday Aug 19, 2018
(Change all through C, track time, pain, and food)
Weight: 221.4
Home from dog sitting. Everything is fine... I checked in and asked proactively. She asked me to come back labor day... I said let me double-check. I am not sure about that... It was a much-needed break... and awesome to get away... but I came home to an unbelievable mess. And my whole body hurts and my head feels like someone took a baseball bat to it. And everything I have eaten doesn't help. All I want to do is run away.
But... shouldn't do that.
Started with the dishes. Next I'll do the bathroom and clean the carpets. I can do this. I do not need to order a pizza or some chinese food to do it.
Progress as of today: 95.6 lbs lost so far, only 15.4 lbs to go!
happy-1
- Saturday Aug 18, 2018
(Change all through C, track time, pain, and food)
Weight: 221.4
Another successful dog sitting day in that their dog is happy and I went in the pool. Super sore from yoga. Can barely move... major second day soreness. I brought a few "fun" tasks to do today and I am crawling to get them done... a couple of care packages for "any female soldier " and some camp swaps... mini emergency fishing kits. I am just trying to do one task for each at a time but it is slow going because everything hurts and I'm dying
——
I can't believe how much an epsom salt bath helped. You know what else helps? pizza
Progress as of today: 95.6 lbs lost so far, only 15.4 lbs to go!
happy-1
- Saturday Aug 18, 2018
(Change all through C, track time, pain, and food)
Weight: 221.4
dog sitting successfully. left my dog at home. trying to sleep with the bulldog but he says he's just not that kind of guy... what dio I think he is? a shepherd mix? you need a velcro breed for that, lady. Augh. I cannot sleep without my dog.
puppet dude is turning up the pressure. he's quitting the justokcupid so he can just talk to me.
claustrophobia! buddy! there you are again. breathe. vodka. breathe.
am more or less on track, calories and eating... so far.
Progress as of today: 95.6 lbs lost so far, only 15.4 lbs to go!
happy-1
- Thursday Aug 16, 2018
(Change all through C, track time, pain, and food)
Weight: 221.4
Fell into old bad habits yesterday and this morning. Procrastinated all day yesterday on a task I really need to do, then stayed up late watching Netflix because I felt bad about procrastinating. Then woke up late this morning with a sore throat and took a long time to get it together. I have to do the tasks on secure home wifi. Can't go to Starbucks... and I am just not productive at home.
I know I don't want to do the task because I don't want to look at how many mistakes I have made but I need to undo them to move forward... make sense?
12PM - Slaps self in face... Snap out of it!!
1:30pm - small progress... did a download. now I just have to analyze and I can do that at starbucks. tasks are smaller than expected and I make them too big in my mind.
Lots of second day soreness and tiredness after yoga tuesday. Headed back tonight. Pretty excited to go. I still can't get over being able to move like a normal human. As sore as I am my neck is the one thing that doesn't hurt... amazing. Really sore throat.
Super looking forward to two days of quiet and alone time, even though I won't have my dog and will be thinking/worried about her the whole time. Plan for food and fitness is just to take their dog for coffee early and grab something while we are out. Not feeling ok really puts a damper on packing though. Breaking my no afternoon coffee rule and making myself a cold one... Forgot how good chocolate milk and instant via packets are in a shaker of ice... OMG.
Progress as of today: 95.6 lbs lost so far, only 15.4 lbs to go!
happy-1
- Wednesday Aug 15, 2018
(Change all through C, track time, pain, and food)
Weight: 221.4
HOP is right. I should be doing some kind of outlet for writing. What... I do not know. But if a stand up comic wants my stories, they must be decent, LOL.
I like puppet dude... but I don't want to be his unpaid/uncredited manager or writer. He's on a positive path with his life and health changes. He affirms my choices in a positive way. He openly says "I like you and I want to date you." like a grown ass man. He seems like he would at least give me cards on my birthday, christmas and valentines day. He is a hard worker at work and at his passion and stays on track to meet his goals. He thinks volunteering together, going to shakespeare in the park, or just hanging out with my dog makes a great date. He seems like a reliable person to have on my ICE card. There is zero doubt in my mind he is not married (but I'd do a check anyway, lol). If I see things in him I don't like they are more likely reflections of how I feel about myself and I should look at that.
3:30AM. Woke up hungry - half a pb sandwich
8:16AM woke up late from being up too early. next time I just stay up. so groggy - fudge bar
9:16AM Up from falling back asleep again. Journaling here while I wake up.
- meal prep tray of eggs, cheese, turkey bacon, and sweet potato hash
Till 1:30 - Made my dad lunch, cleaned the kitchen and dishes, put things away in the living room. Made a tiny head start on the boxes of papers. I moved things out of the way and opened the bottom drawer of the filing cabinet, lol. that counts.
1:30PM Got a recruiter call from a real US recruiter! Submitted on it
Puttered around accomplishing nothing... Crampy.
Progress as of today: 95.6 lbs lost so far, only 15.4 lbs to go!
happy-1
- Tuesday Aug 14, 2018
(Change all through C, track time, pain, and food)
Weight: 221.4
6:15
Up, on my own.
234.2 - Normal weight fluctuation.
Deliberately did not eat so I didn't give myself a sugar/simple carb trap to start my day. Waited for my brain.
7:30
Brain on.
- oatmeal, maple syrup to balance too much ginger
Showered. Screwed around with daily challenges and logging. Working over to leaving the house. Brain is just lazy and sloppy today.
Puppet dude says he wants me to be his "manager". "You manage me. In that you are my extra set of eyes and ears. Sometimes I get nervous. So you'll see it." Ugh, I fed it and now it wants to come home and be mine. Sounds like a lot of unpaid labor.
I feel like I am having a Horn of Plenty moment where I don't want to be anyone's girlfriend.
9AM
Circus is up... But I have at least showered and my new backpack is packed and in my go box (A laundry basket by the front door with everything I need to leave the house quickly). I find them what they need, dress and bail out like a ninja to Starbucks.
Mostly because my mom is a little ocd... she was making little angry comments to my dad while I found a bottle of stain remover and I could tell it was turning into a spin over everything she has ever owned or lost. It's days like these I just need to not be there.
Except I forgot to give my dog buiscuts before I left.
- sm coffee with half n half
10:30AM
- mercato salad, coffee, halfn half
why is the music so loud at starbucks?
11:00
breathe in, breathe out. begin work. starting with sorting papers. goal is to do one task.
11:45
still haven't done task.
- mango cliff bar. yuck
also realized I haven't done any of the OT homework because last time I was there she was trying to sell me on a sleep protocol program and it was overwhelming just to even think about. ugh. like another giant project when I can't even do what's on my plate now.
12:35 1 personal task done!!! finally. going for 2.
1:05... I win!!!! I did like 5 things and everything I can do at this moment is done.
1:25 home to check on dog.
- boneless wing tray w ranch
1:45 set bear country's timer dor an hour. innerpeace's weightloss challenge meditation. i've missed a few days but it was good. puppet dude texts that he is thinking of me. aw, I'm thinking about him too. mostly that I don't want to be his manager, but it's not like guys are breaking down my door. mmm... claustrophobia my old friend. you've come to visit me again.
2-7
washed dishes, made and ate a gross dinner... salmon patties, corn chowder, steamed zucchini... just missed the target somehow. my om and I ate the salmon patties with ketchup. my dad had the chowder which was actually ok... just weird because I puréed it for him... I didn't think he'd pull off the corn or celery in it and just stick blended the whole thing. made it weird
7
at yoga on time. crazy day. tonight at yoga I was finally able to move my legs and feet into basic positions without having to pick up my right leg and move it and my foot into place... and I was able to lean on my hands to walk my feet up to the top of the mat... and lean on my hands to walk them backwards to meet my feet. i was so shocked I laughed each time I did it. the instructor must have thought I was nuts because she kept asking me everytime i laughed if I was ok... and I kept saying I'm just fine, actually, I'm great. and kept it going all the way to cool down... although I got stuck on my side like turtle during the cool down for "happy baby"... so overwhelmed. started crying during cool down. the way I explained it to puppet dude was imagine having a robotic third leg attached at the hip exactly where your current leg is. you tell your leg to move, and mentally you felt the instruction go, but then you look down and there's still a leg there. so you pick it up and move it where it belongs and weirdly you feel it in your actual leg where you just moved the robot leg into. but now it's turned into your leg again... because that nerve is pinching on and off... and the weird 100 lb pressure glove your arm is in that makes things go numb so you can't balance on them isn't there anymore... so you can just move your arms like normal and put them anywhere you want. (He said he wants to high five... and that I am on the right track.) I left out the rest... which is the self-hatred cycle of it... So you just go to yoga and move around like a beached whale in the back of the room while your blubber flops everywhere and you are a sweaty, clumsy trainwreck. and everything hurts after. and you are emotionally exhausted because you just made a spectacle of yourself in front of "normal" people, and all you want after is pizza... but you are trying to diet, but you are miserable so you just want pizza and you eat it and you kick yourself for eating badly because you aren't reaching your goals and then some weeks you eat bad and don't even making it to yoga. or anything for that matter.
but through some miracle... tonight I went to yoga... and I could move like a "normal" ridiculously fat and out of shape person. because I put the work in to make dinners on track, take supplements, reduce stress, stop irritating my neck... so the nerves must be starting to reconnect or just unpinch and transmit again.
i even walked my dog after.
8:30
went to Big lots, the last place to sell my favorite pizzas in the city. i only bought one though... they are right by my fav yoga place and I have decided that one yoga class equals one pizza and if I want a pizza I need to go to yoga, lol.
9:30
called puppet dude and told him about my workout. then told him to pick working with me or dating me. one or the other. he picked dating, lol.
Progress as of today: 95.6 lbs lost so far, only 15.4 lbs to go!
happy-1
- Monday Aug 13, 2018
(Change all through C, track time, pain, and food)
Weight: 221.4
Forgot to weigh in. Feel like I gained 20lbs. Water?
7AM
Up, on my own. Late because I was texting that puppet dude. Silly thing to do. Worried about how much my elderly dog is peeing.
- PBJ on bad for me white bread.
10AM
At Starbucks. Mostly screwing around while things download and intermittent instructions from Apple Support. Just randomly occurred to me that I am seeing the benefit of the OT's instruction to just leave the house for 2h a day. I feel less mentally "stuck"...
- Iced coffee with half n half.
12:40PM
Ran home to check on dog. Did some good things like made dinner ahead, washed two sinks of dishes (where do they come from?) and other housework.
- Turkey chili w/ cheese
Circus came home... Mom took dad to the Wendy's with the weird pavement I won't take him to and he felll. Just got scraped up but he is massively upset and thinks the universe is telling him no more fast food... Can I get that in writing?
- Dark chocolate, raw cashews
Got really tired. Laid down for 10 min. Turned into an hour. The OT would tell me this is when I should get out for a walk.
Setting Bearcountry's timer for 10 min. Then I will go. Cooler out today. Why am I so tired?
- 2 servings of chicken casserole
6PM
Went to TJ Maxx and meant to only go in and come out again for a pair of replacement sunglasses... They had a million backpacks and I dug through till I found a small one that I don't hate and might stop screwing up my neck. Every day that I have had neck pain I have been carrying my little Steve Madden woven bag. I found a pair of $9 sunglasses and this Levi's bag for $14. Slim enough to discourage carrying anything extra, fits my laptop, light, and has some webbing for attaching a bike helmet or jacket. I think it is for guys, but it was the only one that felt "right".
Packing it for a successful day tomorrow.
Still thinking about the compass necklace I saw yesterday.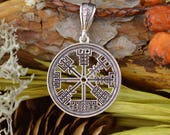 I think it was the flood and the hurricane, more than the big earthquake that makes me think about how much I always want to have basic things on me.
9:45PM
Dog walked, fed. She acts 10 years younger when I pick up the leash.
So glad I didn't drive an hour to go see puppet dude do a 3-5 min set and stay out till 2AM. I feel so tired.. Like a million years old. It's a nice cool night and I should get decent sleep. And I'm glad I am not out spending on drinks and food and gas to see some random dude's set.
Focus.
Tomorrow, the plan is to leave my house right away when I wake up, then come back to do chores. Yoga at night.
I should only be spending time on my job search, fitness, my dog, my parents, church, and being outdoors.
Progress as of today: 95.6 lbs lost so far, only 15.4 lbs to go!
happy-1
- Sunday Aug 12, 2018
(Change all through C, track time, pain, and food)
Weight: 221.4
Short post today.
6:30AM
Woke up on MY OWN almost on time.
Spent day cooking, cleaning. Endless task. Prepped several meals for week. Gently stepped around the fight my dad kept trying to pick all morning.
Meals prepped for the week are breakfasts (Eggs, turkey bacon, sweet potato hash), boneless wings with carrots and celery, chili and sweet potato "unfried fries"
12PM - 10PM
Whole project today has been fixing my iphone and laptop... Productive but devastating because I have lost all my happy memories in a bad data recovery. It is a punch to the gut. Like having your wedding album set on fire.
Healthy choices in the middle of it:
- Salad as meal of choice at Starbucks. Lots of broccoli and zuchhini at dinner. Stayed out of the chocolate and pasta to "drown my sorrows"
- Made dinner for parents anyway
- Walked dog anyway
- Called puppet dude anyway.
- Made brown rice for the week anyway
- Didn't watch something happy on Netflix to "drown my sorrows"
- Made an appointment with Apple support for tomorrow to see if they can help
- Took sleep meds as soon as I rremembered, at an OK time.
Weirdly no neck pain even though I was under emotional stress. Went to bed at 10PM.
—
In a spark of insanity, I proposed a change to puppet dude's act, where whenever he is about to overshare, his date texts him and tells him to stop. Partially because he was about to overshare... snd I stopped him, then winced at the idea of actually going to his show... because I will hear things that will prevent me from ever nailing him. So now he wants to write together. Now I kind of want to go
Progress as of today: 95.6 lbs lost so far, only 15.4 lbs to go!
[ Previous Page 1 2 3 4 5 6 7 8 9 10 11 12 13 14 15 16 17 18 19 20 21 22 23 24 25 26 27 28 29 30 31 32 33 34 35 36 37 38 39 40 41 42 43 44 45 46 47 48 49 50 51 52 53 54 55 56 57 58 59 60 61 62 63 64 65 66 67 68 69 70 71 72 73 74 75 76 77 78 79 80 81 82 83 84 85 86 87 88 89 90 91 92 93 94 95 96 97 98 99 100 101 102 103 104 105 106 107 108 109 110 111 112 113 114 115 116 117 118 119 120 121 Next Page ]