thinnside40
- Thursday Aug 12, 2010
(Serving Size Sugg/Walking/Positive AttiTude)
Weight: 0.0
Headed out the door to work an hour and be gone the remainder of the day @ dad/mom's....
Ready to begin a new successful day and have found new inspiration in myself (plus DD no doubt) by a friend posting a comment on facebook about a photo of mine FROM A YEAR AGO of all things...Made me look @ it to see what she was talking about in "you look wonderful"...What a change a few pounds & hair grow out can make..Ugh! Even though i think the long hair is staying this time, cause I just feel more feminine... I grew up with a dad as a barber, so I got the short short haircuts and teasing of "you look like a boy" all the time...Just have to work through some garbage still of when I was a kid and teased to the hilt about my looks of hefty & manly.... Amazing what words can do to a person even 30+ years later isn't it.... Oh let us be careful what we say to anyone each day....
Reach out to someone in compliment, simple smile or kind gesture (not just on the computer, but in person so the reaction can be seen) & it just may help us all start to overcome our own insecurities...
THURSDAY
banana, Light n Fit yogurt, b. coffee
thinnside40
- Wednesday Aug 11, 2010
(Serving Size Sugg/Walking/Positive AttiTude)
Weight: 0.0
Yesterday did not wind up so well.... I could of done a lot worse, but certainly much better when the night-time fell......Night is my worst for going off track!
Going to work 3-4 hours today and come home to finish some projects started yesterday..... Tomorrow will be a day of early rising and going to my parent's for the day....
Wednesday
Banana, Honey/Oat Cereal with NF Milk, B. Coffee
Subway Turkey Avocado Salad (new sandwich, but made it into a salad of lettuce, avocado, cucumber, olives,tomato), FF Ranch & 8 crutons....
LF McD's small cone (50 cent jobby)
Tilapia Sandwich, 2 Fruit slices ( candy kind ~ went for a handful, then realized I'm just tired and eating out of a bad rut habit)
Worked 6.5 hours, then went to the nursing home to visit g'ma for 3hrs...Got home @ 10:00 pm, so eating supper was LATE, but didn't get the customary MEAL @ the drive thru during days like this I've become ucustomed to this last several months.... The days are a toss-up and plans aren't set in concrete @ the beginning of the day... When they are they just get changed anyway.. Not griping, just used to it anymore & don't want people to think I don't follow through with what I might say I'm going to or not going to do on any given day.. I'm a spontanious person as well, so who knows what I will actually do by day's end...
Working against the thought process that bad habits are not so easy to break on the run or being late & tired....Just need to build that confidence & follow-through with myself again....
Water ~ A bit weak in quantity...Need to break the habit of overdosing on the SF Iced Tea
MUCH LOVE ~ HAPPINESS ~ SUCCESS to YOU!
thinnside40
- Tuesday Aug 10, 2010
(Serving Size Sugg/Walking/Positive AttiTude)
Weight: 0.0
Got woke @ 7 by a phone call for Ben to stack hay for a few hours, but soon turned over to slumber a bit longer myself.... Decided to stay home today for the day off and go to the parent's house on Thursday. This will be the first day (and probably the only day) all summer to stay home with the kids & do housework/porch cleaning....
Yesterday was a good day for success in getting started toward reaching that goal again..... Today is off to a good start!
Tuesday
2 sc.eggs(fresh),1 sl.WG Toast, O.J....Coffee
Handful of Sungold cherry tomatoes... Didn't realize until taking time to walk around the garden/yard this morning that I have a huge crop of these ripening up...Yummers!
Spinach Artichoke Chicken Lean Pocket
Banana
MUCH LOVE~HAPPINESS~SUCCESS to YOU!
thinnside40
- Monday Aug 09, 2010
(Serving Size Sugg/Walking/Positive AttiTude)
Weight: 0.0
Here I go.............
Life is a basket of hectic stuations, but must get with taking care of myself this new week ahead... One day @ a time......
Not in the mood to go to work today, but mandetory to work at least an hour on M-W-Th-Fri... Plan to work that hour and work longer days the others this week to allow some time with the kids this next couple days..School will be starting soon & time with them has been minimal this summer....
Monday
NF Yogurt,MG Toast w/Parkay Spray,Coffee w/FF creamer
Khashi Pumpkin Granola Bar
Genesis Today Veggie Blast Drink (UhHum Ack ~ Spicy!)
BBQ Steak, Salad, 1/2 glass celebratory sparkling grape cider
Hubby got test results today that he is 100% prostate cancer free
YAY!!!!!!!!
Apple
H20= 100oz.
MUCH LOVE ~ HAPPINESS ~ SUCCESS to YOU!
thinnside40
- Sunday Aug 01, 2010
(Serving Size Sugg/Walking/Positive AttiTude)
Weight: 222.0
Not going to post much, as I am super tired & drained beyond and then some..... Began eating healthy Monday morning & on the path to getting started again... 2:00 p.m. I received a call from my dad that my grandma was "unresposive, but breathing"... She had a stroke, therefore: I have been gone from home this whole week to be with my mom while dad & my aunt tended to his mom 24 hrs a day....And fitting in a couple hours here & there @ work..... G'ma is recovering!!!!! A tough woman to have in the bloodlines & fighting still @ 91.5 yrs of age... Able to speak understandably, re-gaining movement, etc....
Shall be busy again this coming week with mom-sitting, but prayerfully a bit less "suprising".... Hubby's biopsy has been moved up a week and will happen this Wednesday....
Grocery shopping for healthy foods & new walking shoes is on the agenda somewhere as well.... Whew!
Have a wonderful & successful week.... I will be back when I have the time & energy
Progress as of today: 15 lbs lost so far, only 67 lbs to go!
thinnside40
- Wednesday Jul 21, 2010
(Serving Size Sugg/Walking/Positive AttiTude)
Weight: 222.0
Hello!.. Been a while & I need to come back soon...
Since last entry things have steadily been busy & got a new puppy to add to the mix ....Her name is Stella...She is a Boston Terrier/ShihTzu... Our friends got the runt brother the day after we got her, but their neighbor's Rottweiller came under the fence by 3 feet into their yard a couple days later to snatch & kill him... Took the chance of asking if they had any left 2 weeks later.. There was & I got the last brother....YaHoo!!! They play when we get together whenever we have a free moment & we all need to "just be" in both our hectic lifestyle...
Working still as a Hallmark Rep in the WalMart 5 miles from home about 2.5 hrs 4 days a week....
Meg has been busy with swimming @ the tennis club with friends...The friend's g'ma runs the concession stand, so the perk is "no membership required" for 2-3 kids @ a time as visitors....
Ben has been busy with a trip to CA. & now gone again for 4 days to a Creation Fest of Christian music artists & speakers with his youth pastor...Not enough kids for a camp, but the money had been raised for it for 5 kids... 2 kids went to this, so I'm sure they will have a blast and live high on the hog with the extra $$$$
Hubby was on 2 weeks of suspension without pay, then on another week of paid vacation after that. He was in an accident, but not injured...He was suspended for taking a break @ a BiMart store instead of a mini-mart....Told him they weren't upset about the truck at all, but they just don't want the opportunity for "shopping" @ break-time...Stupid mess after working for them for 20 years.. But we are past it & made it through with him picking cherries & some friends hiring him for a fence project....Plus, more hours were available for me to work @ that time due to another person quitting... The Lord provided our needs!
ME? > Health has been satisfactory...Learned the thyroid was too low & will go for a blood test in a few days...My heart-attack/stroke screening came back as everything being normal..... Going to test for fibromyalgia & couple other auto-immune disease(s) at the same time as the thyroid is re-tested...Anxiety has subsided to be a couple spells a month maybe, depends on my stress level and how much sleep I'm on.... Weight still hasn't crept back to 237, but need to get on a "plan" of better living before it is too late.. Hubby? > Going to have a biopsy of the prostate on Aug 11th..The Dr. has been treating him for an infection with strong antibiotics, but the 8% (should be 25%+) free PSA is a sign of cancer by 56% as the level hasn't fluctuated much with the antibiotics... He is at the same age his dad & brother had cancer as well....If it comes that he does have it, then the doc said "take it out".... Ugh....We are trying to live in the 44% thaught of "cancer free"
We are away from home a lot as my mom is getting to the point of sleeping 90% of the day, not talking, not taking trips to the bathroom and pert near not eating anything but Cheerios for breakfast...She has taken a couple falls & now needs assitance in walking most of the time... Dad is undergoing 10K worth of dental work and hates to ask me to do anything, but it is necessary to give me the opportunity to deal with the loss I feel at times for both of them.... This has brought him so much closer to her, but he is wore out in the process of "I can do it"....
With all of the goings on & thoughts of the upcoming...The back burner of taking care of myself runs pretty hot most of the time in the hurry, rush, etc. of life...
Just a couple days ago we were surrounded by a very large fire... It spread to 10 sq. miles in a short amount of time and came within 2 miles of our home... A $400K fire truck was destroyed, but the 3 fire-fighters inside escaped with minor injury when the truck stalled...One vacant house was burnt & 3 out buildings...No fatalities!
We have so much more than a lot of other people in this world and don't have near as many trials or troubles. So when someone asks me how I am, I have learned to respond... "I have been better, but I have also been worse..So, I guess I'm just right for now"...I am blessed is the summary..
Hope to be back here faithful and with a plan in place to stick to soon.....My friend I spoke of in the beginning is a super wonderful person, giving of herself like myself...Hopefully we will be doing something together to win the battle...She is a heavier person than myself by about 80#'s... A non-meat eater since the age of 7..She is a SUGAR HOUND.... Can cook with the best & shares it with the rest of us often... Meat and all........ She doesn't have anything high like cholesterol,high blood pressure, diabetes, etc.... But often talks of how she needs to rid of some weight to just feel better. Talk has been to walk together, etc...
MUCH LOVE ~ HAPPINESS ~ SUCCESS to you!
Progress as of today: 15 lbs lost so far, only 67 lbs to go!
thinnside40
- Wednesday May 12, 2010
(Serving Size Sugg/Walking/Positive AttiTude)
Weight: 217.0
A quick entry to update... Been so busy with working 8 days straight with 4 of those being split-shift, then Sunday night-Monday morning.....
Tuesday was a day I claimed as mine to spend doing what I wanted/needed to get done...First Tuesday in a long time to not spend with dad & mom, but it was necessary for my spirit & well-being....I felt sooooooooo good all day.. Went flower shopping, planted, cleaned, etc....
Been living on Lightly Frosted Mini-Wheats with walnuts & nsa fruit cocktail for breakfasts, then green & fruit salads, fish,very little of lean meats, FF SF Oregon Chai Tea & loads of water the other 2 meals a day..Snacks are rare, but consist of a Khashi bar or nuts .....
Must be getting, as it's time to get ready for the "Walmart Whittle"... I'm calling my job that now...Even though I do'nt work for Walmart I am walking that store front to back several times a day. With the eating right and that....I'm downsizing...Whoop Whoop!!!!
Much LOVE ~ HAPPINESS ~ SUCCESS to YOU!
Progress as of today: 20 lbs lost so far, only 62 lbs to go!
thinnside40
- Tuesday May 04, 2010
(Serving Size Sugg/Walking/Positive AttiTude)
Weight: 219.0
Been feeling good about things as my wedding rings especially today began twirling around my finger & my pants are showing some sag in the patoot again... Thank goodness I didn't let myself get back to wearing size '20' again...I couldn't, as I promised myself when I passed on my bigger sizes no matter what I would not be putting the same back in the closet if at all possible.... I have kept that promise & the scale on the verge of saying "218" anyday ...
I am happy that I have stuck to it in a comeback that seems to be more like things were in the very beginning of dedication to myself in doing it and not just saying it with a struggle to believe what I was saying..Trying trying trying and having to re-start.... Ecstatic that I'm not obsessing about the food I eat or when. Lifestyle change in being concious of the nutrition, not just satisfaction of filling my gut or emotions leaving me still feeling empty & even worse when I went to bed each night...
Today was a day of an hour of work, then going to my parent's til this evening... I don't have "Tuesdays with Maury (sp?)"..I have "Tuesdays with MOM".... Dad came in the house to fix our usual dinner sandwich... I had purchase turkey breast, instead of having the chopped ham... Just left it on the counter for him to see as I went to shower mom before eating.... He didn't say a word about it and we all 3 had a great healthier sammich....Last week I mentioned I didn't feel right asking or telling him what I did or didn't like, but since getting away from the higher fats the rest of the time...Let's just say that the aftermath tells me I shouldn't keep my mouth shut or that I should just be subtle in suggestion. I believe he is getting it that I'm "back on track" too. Told him, but he always says "just one meal ain't gunna hurt ye"...Oh yes they do!!! Have changed it to Saturday suppers I don't eat but what I have brought besides very little of what he may have already or I fix for them because my body tells me in 3-4 different ways..Makes for a miserable day or 2......Not worth misery...Now, I may have something I just "have to have/eat" on occasion and I'm sure I'll pay for it, but that bridge will be crossed when I come to it.. :-)
I'm tired, dealing with an icky spell here & there, psyched to be back to feeling positive for the most part,emotional about Mother's Day approaching and a couple other things....BUT, all in all....I'm dealing with things better than I would of a month ago had I been this "basket of many fruits".... I attribute the dealing with it much better to putting myself back in the driver's seat of choice of what's in hand, on fork and/or spoon to mouth #1 on the list of priority..Control of reaction is so much easier said than done of course... Proof positive right here...It gets easier each time when you reflect upon the success you've achieved the longer you go when you can say the choice made is not a regretable one.... Next, is the EXCERCISE!!! It's coming soon :-)
Much LOVE ~ HAPPINESS ~ SUCCESS to YOU!
Progress as of today: 18 lbs lost so far, only 64 lbs to go!
thinnside40
- Friday Apr 30, 2010
(Serving Size Sugg/Walking/Positive AttiTude)
Weight: 219.0
Looking for a good Friday...Work only a couple hours and have tomorrow off...Suppose to have today off, but plans changed... Meg is gone on a field trip til 8-9 p.m. and Ben is leaving @ noon for the weekend.... Housework will be tended to, as the wind remains way too fierce to do any yard work in....March winds were delayed apparently....
Got a bit carried away with eating Dried Mango yesterday, but otherwise things are on the up & up with sticking to a plan of healthy eating....I must I must I must get in some exercise other than walking @ work....
Friday
1 Egg/2 Whites,12 Grain Toast.....Coffee
Genesis One Juice
?
?
Water = 80-100oz.
Much LOVE ~ HAPPINESS ~ SUCCESS to YOU!
Progress as of today: 18 lbs lost so far, only 64 lbs to go!
thinnside40
- Wednesday Apr 28, 2010
(Serving Size Sugg/Walking/Positive AttiTude)
Weight: 219.0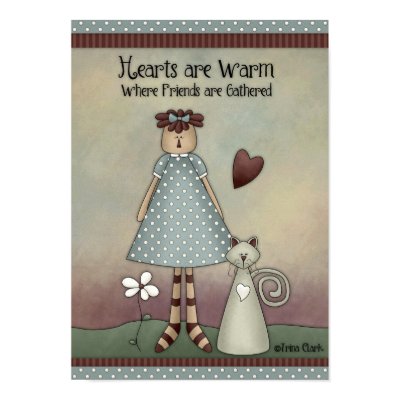 Holding in @ 219 for this week looks like so far...
Had a good day Monday with a bad ending of a person at the store accusing me of "ladder neglegence", but cleared it up real quick with a clarification with "mad tears" (much worse than my sad tears, trust me) & a stearn voice with every word that came out to have it be I didn't even use a ladder on Monday..I was "seen" using it by another "associate"... Huh, NOT! I haven't been that mad in a long time... Takes a lot, but to have a person come at you full bore in "when you do this & when you do that!" and you have no idea what they are talking about.. Instead of asking a question about a situation they weren't witness to.... Well, her attitude chapped my hide & torked my "nice personess" as my hair stood straight up on my neck and to be honest I think I needed it, cause I felt a bit better after proving myself to be more than cooperative and following "protocol" to Walmart specifications no matter what it is when I work...I had some great back-up in other management too.. hehehehehe ;-) I burnt more calories that day in nearly stomping and opening up my stride as I swiftly walked the remainder of that work day.... Vendors (as I'm known) are not well liked in the stores, but for the most part I have made a good repor as if I were a co-worker and have a great time talking with the employees/management... Has gotten me a few perks as far as being able to do some things others are'nt privy to. Motto is give respect in order to get some....
Tuesday was a good day with spending it with my parent's.... Precious dad & his fixing us dinner(lunch) of ham & cheese sandwiches....They don't eat dinner most days, but he has gotten into fixin it for the 3 of us on Tuesdays...I let him, as mom is becoming a bit argumentative recently and he doesn't need me telling him what I don't want or need... I sometimes leave some uneaten and don't let him see if possible.... This is a hard phase of my life to watch unfold in losing a parent right before my eyes, but I am the one to make the best of whatever happens & know that I'm not the only person going through life challenges....
I said all that I did about Monday to say this....... At first I was a bit timid & not open when starting work after being home for 15 years. I was ashamed I hadn't reached my goal of 155 before heading back out in the real world of working for someone else.... Had I had this trouble a month ago, I'm not sure that I would of been able to stand my ground, but just getting back to healthier living and knowing I'm worth the effort has changed my boldness with people no matter if I'm still overweight (obese) or not..... I have to get the little voices out of my head that come by auto-response of " I bet their thinking or saying that fat woman.......fill in the blank for this/that/whatever" whenever things may get rocky...When not working on becoming a healthy weight I would bow down to those thoughts I would place in my head and crumble to pieces, crawling away in utter shame of thinking things that most likely hadn't even crossed other people's thoughts about me as a person...Since KNOWING I'm changing and others not knowing my personal journey unless they begin to see physical changes in size shrinking, etc... I have to be good enough for me myself first and foremost, cause this isn't about compliments, attention, etc... It is about mental and physical health for me.... To know I'm on my way to reaching towards an obtainable goal and meaning business about it 100+% again.... I'm happier than Winnie PoohBear is with a full honey pot....
Wednesday
Light Frost Mini-Wheats, NSA fruit cocktail,Walnuts.Coffee
?
?
?
Water = 80-100oz.
Much LOVE ~ HAPPINESS ~ SUCCESS to YOU!
Progress as of today: 18 lbs lost so far, only 64 lbs to go!
[ Previous Page 1 2 3 4 5 6 7 8 9 10 11 12 13 14 15 16 17 18 19 20 21 22 23 24 25 26 27 28 29 30 31 32 33 34 35 36 37 38 39 40 41 42 43 44 45 46 47 48 Next Page ]