thinnside40
- Thursday May 07, 2009
(Food Log~Walk~Bike~Ball~Gazelle~Positive Thinking)
Weight: 208.0
Creepin' in on the tardy side for today.... Been a quiet one for me in the aspect of not wanting to really talk...Had a 1.5 hour conversation with my dad this morning about everything from church issues (we are looking for a church to call home) to how it is going on the home front for him with my mom... Been researching dementia more in depth since and it has me a bit down. Not discouraged or upset, just facts are facts in life and I have to learn to brace myself for what is ahead.... Made a call to the Dr. office for a follow-up for myself in the Vitamin D level testing & anxiety attack issues.... Never did receive a call back from the nurse (imagine that), even though I received a automated phone call to make the appointment... Figures! I get the nerve enough to call and make it, then can't talk to anybody. Griping isn't going to change it and I'll call again tomorrow...
Hunger hasn't hit me today at any real point & time... I have eaten knowing that once I did get hungry I would be over-hungerfied. Making it easier to excuse myself for over-eating when that happens...Learning to not do that is something I'm proud of myself for......
Yesterday's walk was amazingly awakening in the fact that as I'm getting back into the routine of the walk, the MAXimus portion of my glutious is a pain.....Yowza babe! Feel the twist n shout I've been adding to the stride.... Tells me it's working at least... Now to get into working with the weights & yoga ball again...Abs will make me forget about the toosh.... I have to do this for MY health & preservation...
Ben has music practice in a little bit & I plan to take time to walk then...Wind is nasty, but I don't care what I look like by the time I'm done..I'll feel good about the exercise..... Hit the jackpot of summer blouses yesterday @ the Goodwill & washed them up today....Still have a couple loads of laundry to do...Supper tomorrow @ some neighbor's house that also attend church where we are right now... Ben will be taking care of yard work for them this month of their vacation.... Looking forward to the visit & going to make sure to be cautious in my eating tomorrow beforehand...
Menu & Activities
Hot Cereal,Apple Cinnamon EM, Banana, Coffee
PBJ,Apple, Few REALLY good tortilla chips (spicy)...
Fiber One Bar
2.5 mile walk with MaeMae & hubby.....Had time left to go get mom a card & little potted campanulla (sp?)..Pretty little blue/purple booloms on dainty green foliage...Going to plan just going to visit @ my parents on Saturday evening and make a nice supper for all of us....
Turkey Subway (left off fatty coudaments)
Much Love ~ Happiness ~ Success to YOU my friend!
Progress as of today: 29 lbs lost so far, only 53 lbs to go!
thinnside40
- Wednesday May 06, 2009
(Food Log~Walk~Bike~Ball~Gazelle~Positive Thinking)
Weight: 208.0
Another good day yesterday...Got to walk 2 miles with the family... Weather is so indecisive these days. At least there has been sunshine every day with whatever else mixed in... I need that sunlight!
It is Wednesday already!?!?!? Need to decide what to get my mom for Mother's Day... Getting gifts for her these days is tough.. Last time we were @ their house, she wanted to send a couple things home with me that she couldn't remember where they came from or who gave them to them... One was a coffee mug for my dad that had a fish tail handle. She had broken a fish one my dad loved to use, so I found him one similar.. She made the statement when Paul was drinking coffee out of it "You want that mug?..You can have it!..I don't know who gave it to your dad, but I can't stand it!"..The other thing was some jewelry she wanted and I got for her, but now she said she didn't need it & has no idea why she even has it..I'm just thinking to get her a nice card & maybe take them to dinner would be best... This is tough! She used to love to flower garden, cherish things and was so thankful...Not anymore...I know it isn't "her", it is just how things are turning out with her shrinking brain...
Today is a short day of sorts..Ben has a concert to travel to, so I have to leave the house 2.5 hours earlier than usual to get him to his ride.. Plan is to utilize that extra time in town, instead of coming back home..Walking on the sidewalk sure sounds nice....Feels so good to be in a 3-4 day walking routine... Comes more natural each day as I knew it would in just saying "getting my shoes and I'm going, see ya in a bit"... Taking care of a couple errands too shall fill the extra time til prayer meeting.. Boys are'nt here yet this morning, so I'm not sure whats up.. Best be getting some breakfast for Meg & myself in the peaceful quiet.
Menu & Activities
Egg/Egg Whites,English Muffin,G.F.Juice,Coffee
Banana, Bite of Cake
Weather didn't look like it was going to hold for long & wanted to make sure to get the 2 miles in just in case I couldn't go this evening.....Took off with Jonah in the baby jogger..Got home to feel da ja vou of Monday. Started pouring down rain when we hit the gate....He fell asleep again too... Ahhhh!!!! Made a cup of foofoo coffee (S.F.F.F. Irish Cream) to sip on while fixing my dinner...
Salmon Chunk,Brocolli,Brown Rice, Apple ~ I don't think I will ever eat frozen brocolli again... I bought a huge bag of the Costco stuff and LOVE it...
Fiber One Bar
Plan to buy a Chai Tea on my way to taking Ben to church.... Rainy days make me want tea... I'm treating myself...Not long til time to go, so I best be sprucing up beofre time to put the boys in the car & meet up with their mom..
? (probably hot cereal)
Water = Planty (between 100-120oz.)
Progress as of today: 29 lbs lost so far, only 53 lbs to go!
thinnside40
- Tuesday May 05, 2009
(Food Log~Walk~Bike~Ball~Gazelle~Positive Thinking)
Weight: 208.0
Made it through yesterday wonderfully....So glad I walked when I did... It came a downpour from the time we ducked in about 1:00 p.m. yesterday to early this morning...Now it is so windy, it's scary....45-50 mph gusts again....
Over the last 2-3 weeks I have made connections with some people on facebook that I figured I would never talk to again til the rapture took place..It has been fun and such an uplift to know that people wonder about you as much as you do them over the years... Then in person ran into a cousin of mine that hasn't led such a great life..See her maybe once a year at the most...She informed me that today she is suppose to get test results on some masses on her liver (I knew she had test run, but not the details)..She will be 40 in July and has 4 wonderful children she left when they were very little (now in their 19-23 ages)..Their dad raised them with some terrific support of my uncle/aunt & his mother.... Anyway, I am trying to not get to upset and keep the stress under wraps..We were very close as kids and near inseperable..Spending many nights in a row with each other, etc... She looks so fragile and weak..When I talked with my aunt, she said according to the Dr. last week, it doesn't look good... Life can be just as bad, as it can good..A lot depends upon what kind of treatment we are willing to dish up to our body... food, drugs, alcohol, smoking, sex, etc all takes it's toll in it's own way when abused or used for the wrong purpose(s)....I love her despite the way she has chosen to live her life and want to sit to talk to her one day soon to talk about her eternity & just let her know that I pray for her all the time.. Food has been my drug of choice over the years.. Well known fact..Just look at me! Less of me than a year ago, but point is made...WE can all solve other's problems & troubles, but can't take care of ourselves..How is that?
Today is a day of enjoying the sunshine available at times..Dusting, vacuuming, gazelling (I ain't going out in that wind) & catching up on some magazine reading later this evening...
Menu & Activities
1 c. Cheerios, 1 c. Coffee, 1 c. G.F. Juice, 1 c. Skim, 1 Banana
(the "one" breakfast
)
Stretch Island Fruit Strip
1 Chix,1 c.Brocolli,1 c.Brown Rice...1 sl WW Toast, 1 Apple
(the "one" dinner
)
Lite Yogurt
No Gazelle yet..The wind has subsided enough to have called hubby to ask him if we could take a family walk when he gets home... We will go 2 miles.... I have baked a funfetti cake. Just because it has been a while since I've baked anything for the family..The house smells so lishious!!!!!!
Hot Cereal, Skim
Crystal Lite Popscicle or Popcorn....
BL starts @ 8:00 tonight and I may want something "crunchy"...
Water = Plenty
Progress as of today: 29 lbs lost so far, only 53 lbs to go!
thinnside40
- Monday May 04, 2009
(Food Log~Walk~Bike~Ball~Gazelle~Positive Thinking)
Weight: 208.0
Saturday was a day of a few Yard Sales to go to & a Master Gardner plant sale....Hubby didn't have to work... Didn't make it to the plant sale before having to bring Ben back home... He got sickly feeling.... Meg & I headed back to town and didn't get home til way late...
Sunday was a day of attending church services & a lil' nap snuck in.....AND a 3.5 mile walk with hubby & Meg... Ben had music practice for 2 hours prior to evening service & I have stepped aside in the piano playing for a bit (suppose to be a "temp" and it turned into way more than that lately), so the other 3 of us took off for a nice stroll... Stopped half-way mark @ Starbucks (not my favorite, but oh well) to give Meg a rest and recharge...It was pleasant for the 3 of us to sit sipping on our teas & chocolate milk (Meg) before heading back to church....Since the last update on the mileage chart I have added another 5 miles total over the weekend...YES!!!
Beautiful weather out this morning...Frosty overnight..The freshly mowed grass has a skim of white crystals.So pretty with the sun glistening off of them... Plan is to walk with the baby after his brother gets on the bus. I have to get back into this daily walking routine.... I told hubby yesterday that I can't afford to go backwards anymore..I've worked too stinkin' hard to let it all go to waste..... Gardening season is coming and to add the 2 together is like a BIG bonus in caloric burn......
MENU & ACTIVITIES
Banana, Oatmeal w/Walnuts, G.F. Juice, Coffee
Carrots, Hummus
Been putting up Meg's new bed decor & door curtain.... Doing laundry, dishes & catching up on putting things where they belong from the 'on the go' weekend.... Just ducked in in time to miss getting rained upon while walking....Went 2 miles and the fresh smell of rain is the cherry on top of the pleasant get out of the house exercise....
Salmon Chunk, Steamed Brocolli,Apple
Fiber One Bar
Hot Cereal,Skim,Toast,Lil coffee
Crystal Lite Popscicle
Water = Plenty
Progress as of today: 29 lbs lost so far, only 53 lbs to go!
thinnside40
- Friday May 01, 2009
(Food Log~Walk~Bike~Ball~Gazelle~Positive Thinking)
Weight: 208.0
7 A.M. ~ 7:45 A.M.: Kids arrived & the baby (teething with molars) had thrown up on the way to my house. Got him redressed and settled for a nap... His big brother WAS NOT in a good mood either...
7:45 A.M. :Get Meg in the shower & ready for school...
8:50 A.M. : Meg out the door...Baby wakes...Give him a bottle....Eat Breakfast
9:00 A.M. : Baby brought the milk back up all over the place...
10:00 A.M. : Suprise visit from the neighbor boy & his mom....
10:45 A.M. : R has a near break-down while I prepare his snack.... Sobbing, carrying on & on that he has missed his bus for pre-school (even though he hasn't had lunch yet & he knows that the bus doesn't come til after lunchtime)..
You can get the gist of how my day has went til about 4:45 p.m..... The baby was top priority to keep comfortable as he is teething... Mom offered to come get him, but I figured my day was shot and both of us needed the pay...He was a cuddle-bug and I was already a mess by the time he was bathed and re-dressed a couple times. Days like this are things that just happen from time to time and to go with the flow ( so to speak ) is the easiest.... About 5:30 p.m. I grabbed the poodledude (Opie..5 lbs.) and groomed him so neat for a change (don't always do a very good job). Next was the yorklhasopom (Zoee 4.5 lbs.)..She is the easiest & has pretty little spikey ponytails...Then came the yorki-poo (Cricket - Zoee's daughter..3.5 lbs.) who has neither the silkiness or curliness of either of her breeds..She got a trim and not a shaving this time.. I call it a textured cut (not odd, nor even if that makes since)..... Oh....I'm suppose to be talking about "diet" stuff...WHOOPS... The daily menu & activities will return tomorrow, as this has been a day of go go go go go and to eat was to grab n go whatever was easiest..Didn't eat bad things, just didn't set down to feel like I had eaten anything of substance... I will say that the kids & I walked part way to music practice last night and that felt SOOOOO GOOD! My feet/legs are swelled to total ugliness (on them way too long and TOM is due ~ yish!!!) I'm going to go take a rest & visit with my family now....
Progress as of today: 29 lbs lost so far, only 53 lbs to go!
thinnside40
- Thursday Apr 30, 2009
(Food Log~Walk~Bike~Ball~Gazelle~Positive Thinking)
Weight: 208.0
I started feeling lighter yesterday afternoon when I had a good discussion again with the mom I have babysat for the last almost 6 years in explanation and thoroughly getting her to understand I'm not rejecting her son....That load off my heart feels just as good as when I am on the road of ridding of pounds.... To feel "in balance" is such a great feeling and I'm well on my way to getting back there in sweet harmony with body, soul & spirit.. Last night I was full of mouthiness (in fun) & a jabberjaw all the way home from church. Hubby & kids were'nt sure where it was coming from (hehehehe), but I do... R-E-L-I-E-F & wish it would of only taken R-O-L-A-I-D-S. In this time of stress I have learned some lessons and how it is o.k. to stand up for myself or respectfully say "enough" with other people and not just with myself...
I have some chores to get done today & the next few days...Time to groom the 4 lil' doggies and give them a fresh spring/summer look... Going to try to do 1 a day at least....
I only have the baby right now & he is sleeping... Off to do something constructive or at least something a bit rigorous to burn some calories.....
Menu & Activities
Smoothie (Yog,Straw,100% Grape Juice,Flax),EM, Coffee
Carrots & Hummus (these cute lil' convenient individual containers of hummus I bought @ Costco that come in a box of 16 or something like that) Fiber One Bar ~ Some Chickpea fanatic took the last hummus I was going to eat before I could get to it.... More is on the shopping list
Salmon Chunk, Steamed Veggies, Apple 1/2 PBJ (Smart Balance PB) ~ Some dingbat woman (me of course) got distracted with adding an item (o.k. more than 1 item) to the shopping list as I discovered things were needed..All the while she had forgotten that she put a small towel in the bathroom sink with the water running to mix up some pine-sol to clean.. Ran out of time to fix the salmon and ate finally @ 3:00 p.m. after the basement was cleaned out of the overflow from upstairs..... I laughed all the while, cause it was better than screaming or crying....
Apple
Water = Plenty
Much
Love
Happiness
Success
to YOU!
Progress as of today: 29 lbs lost so far, only 53 lbs to go!
thinnside40
- Wednesday Apr 29, 2009
(Food Log~Walk~Bike~Ball~Gazelle~Positive Thinking)
Weight: 208.0
Yesterday was a day of sticking to tasks I had set out to accomplish, thus DD was set aside... Computer troubles beset and I needed to utilize the computer for other purposes at the times it was cooperative... But, I'm here today and glad of it.
Was informed yesterday evening that my husband's place of employment is shutting down for the week before/of 4th of July..He will have 9 days off... Vacation time will only have to be used for 3 of those days..YAY!!!!!!!!!!! They pay for any holiday, even when it falls on a weekend.... He will still have 100 hours of vacation time banked.... Now, I have been working on getting together my ebay items to sell that have been pushed aside for way too long.... Plan is to stash that $$$ for a true vacation... As time gets closer, we will see how things look financially, etc.... If it looks doable, we will plan a trip with my parents.... This news is coming at a time when it looks like it is going to all work out with R's mom TODAY visiting other daycares for the baby & R going through some testing to see if he qualifies for a special-ed summer program.... I will probably be "free" come the week of June 8th when school is out for the summer.... If the neighbor boy's mom gets another job, he will come here til I say I'm done... They have always told me to never hesitate to let them know if I want time off or plan on taking a different direction in my job endevours. His PaPa & NaNa are nearby & always available.... Very pleasant and a great relief to feel that freedom for myself from parents like that.... Basically a great respect & understanding that life changes...
H_O_P is right when she says I was happier in entries in earlier days... Taking on the brothers to babysit I knew was going to be a stressful, but rewarding @ times job... It was my desire to keep these boys safe...But, when the diagnosis of autism came a few months later, things changed in the fact that I knew that I was'nt going to be capable of caring for a special needs child and keep the safety, well-being, integrity, etc of my home for my own children's sake & for T... It has become a daily walk of egg-shell preservation for us all....Therefore: I have taken on the sadness, negativity, etc... I hesitated too long before I finally did step up and say "we are all doing this boy a dis-service to make him try and fit into our world".. I had held of and dealt with the stress I was giving myself, cause the boy's mom is suffering from health issues herself of enlarged liver, etc from the stress of a divorce, being cheated on and told she was "nothing" for the 10 years of marriage, etc... I didn't want to cause her anymore stress of having to look for another trust worthy childcare...BUT, she also wasn't admitting that her son needs 1/1 and specialized settings, etc...When I realized I was enabling her to ignore facts & just thinking Jer was going to keep the boys safe, fed, loved and basically their mom & hoping that the condition was going to stay the same or just go away wasn't the right way of doing things... Then came last Wednesday when my body which had been telling me "ENOUGH" for long enough already decided to wake me up.... I had decided that month and a half ago when I brought up the subject of summer being a no go for me to watch R 50-55 hours a week which added to the stress on me of hurting feelings & making things a bit akward between us after almost 6 years of hunkey dorey... God is telling me & has given me now peace that I have served my purpose in these boy's lives and it is time to let go of my apron strings and allow someone else to enrich their lives... I pray for their safety, well-being & wish for them to grow up to be wonderful young men. Things aren't settled yet, but I know that June isn't that far away and will soon approach... It is hard to talk about letting them go,but it is best for all parties involved to step aside.... Hard to do, but doable & necessary.. These kids are MY kids and if anything were to happen to them (any of them from over these 14 years), I would have a very tough time. As if it were my own flesh and blood... I have went through some life-threatning issues of seeing a boy bruised so bad from simple snow sledding that I urged dad & mom to seek medical care to find out he had leukemia (@ 3 yrs old & now 16 in remission)... Another @ 13 months old with 105 fever and continual inetrnal staff infections to finally be diagnosed with being born with only 1 functioning kidney (now 14 & on a kidney donor list)... Hospital stays and sleepless nights are all worth it to give some relief to the families...But, God has now placed on my own plate a mother with a horrible disease that has taken the "real mom" away from me.. I can deal with that, but I belive God does allow some sorrow at the same time... It is time to take care of my own in support & love anyway possible....
All the times before thinking about "quitting" childcare, I had the nag of financial situations & needs...Never a peace about it..Thinking I would be leaving people in a lurch. Our town is very limited with how things are ran by the State (D.S.H.S) with daycares...... I never took vacation or anytime longer than 2 days, unless sick for fear of them being in a bind, etc.... This time feels so different in the peace of not worrying about finances or how things are going to turn out or where parents will take their kids.. I just finally spoke from my heart & have faith that God has something bigger/better/greater for us as a family..Despite the economical mess that has been made of things by whomever... God is our provider to begin with of ALL things. He can take it away just as fast & easy as He has so graciously given to all.... The faith needed that He will continue to provide our needs is just there within me like never before.... A new job?.... Selling our house to be closer to my parents?... He knows, even if I don't yet..... It is just an overwheling feeling that I have heard spoken of so many times from the pulpit over the years, but never felt of having that 100% faith (without a tiny speck of doubt)...
I look back and my lifestyle change journey hendrance began when I took on the boys again...I knew that was going to probably happen & was willing to suffice..Hoping to be able to continue as I had the months previous... Before, I had the right amount of free time to walk, without having to gravel for the at least 2 miles occasionally.... I have tried to change things, routines,menus, etc.....BUT, all along knowing that underlying resentment I have felt towards myself for putting me in this situation is the main reason for my failure to succeed to this point.... I want to get back to that loving me for who I am and what I can accomplish without trying to save the unsaveable at time world situations that present theirselves to me and I not have strength enough to say "no" and be o.k. with that... I have guilt issues if I do say "no", cause I want to be a likeable and giving person...BUT, I have difficulities in knowing when enough is enough. Being detremental to my own health & well-being spiritually, physically & mentally..... I love people & have such a heart to help when I see people suffering or hurting in any way.... At almost 41 years old, I have come to realize I can't do as I did years ago..Things effect me differently than they used to...I'm changing whether I want to or not.... It's call the cycle of life.... I can be the same giving and loving person, but have to be just as generous with myself as I am with others... THAT IS TOUGH!......
This is already lengthy enough, but as I think about all that is going on and going to be going on within this next couple months of changes after 14 years of being mom to many children and still able to see many of them as they grow up..It is a sad, but also a bit surreal to say that a chapter of my life will have an ending.... I look for my lifestyle change to blossom again when things get settled. Remembering that doesn't mean that I'm not going to give it the "let's try today" pep talk to myself EVERYDAY/MORNING til then..... No time like the present to try to succeed at what it is your heart's desire to accomplish...
At the risk of sounding like the old Bartles & James Wine Cooler commercials....
"I THANK YOU FOR YOUR SUPPORT!"
MUCH LOVE ~ HAPPINESS ~ SUCCESS to YOU!
Progress as of today: 29 lbs lost so far, only 53 lbs to go!
thinnside40
- Monday Apr 27, 2009
(Food Log~Walk~Bike~Ball~Gazelle~Positive Thinking)
Weight: 208.0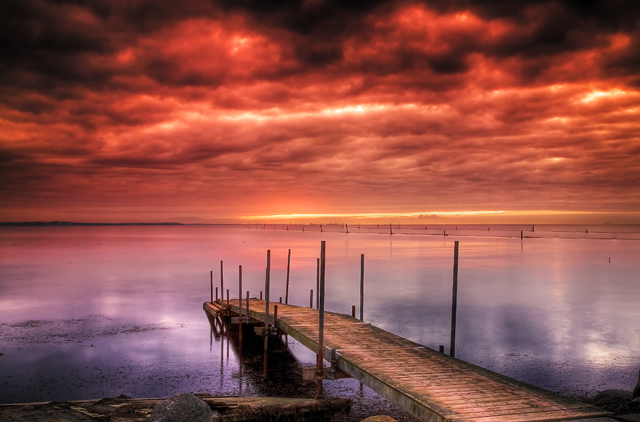 Friday was a day of "crash" after the uptight previous month....I took a muscle relaxer on Thursday night and the residual feelings hung over to Friday.. I babysat the boys, but it was a slow go all day long....It ended on a sad note of the neighbor boy's mom losing her job of almost 7 years..Not sure if I will be having him again anytime soon... Saturday was a day of total rest... Hubby took both our kids to work with him to allow complete quiet in the house.... Sunday I woke an felt like I had a bit of life to me again.... Hubby was called to work. The kids & I went to church.....I napped a bit in the afternoon til Ben woke me abruptly and to the tune of making my heart nearly jump out of my chest..He was scared & yelled out when he saw a nasty car crash during the Nascar race.... He apologized when he saw my pale pasty skin and shakiness... He usually isn't a yeller, but it scared him to see the car airborn.... Needless to say I couldn't go back to sleep....
Seriously considering shutting down the childcare portion of my life come the end of June... I have done it for nearly 15 years... Being down to just having the brothers @ a 1 child rate for 10 hours a day & having already told mom that I wasn't going to be able to care for the special needs child on a full-time basis after his pre-school program is over, just makes it seem this to be a good time to shut 'er down... Have often thought about it, but never had the right opportunity... Praying for guidance and the right decision to be made to allow me to find a job with a schedule that allows me to still be available for my own kids if I do decide to hang up that hat.... Hubby having a job that is so demanding and gone a lot makes it so much simpler to have me be @ home...
My eating hasn't been the greatest, but certainly not the worst these last few days...Not keeping track & nibbling here & there. Today is back to tracking...
Menu & Activities
Oatmeal, Grapefruit, Coffee
Banana, 1tsp. SB PB
Tuna/Egg Sandwich (minimal M.W.), Orange, Apple
Micro-Popper Popcorn
Water = Plenty (100-120 oz. average)
Progress as of today: 29 lbs lost so far, only 53 lbs to go!
thinnside40
- Thursday Apr 23, 2009
(Food Log~Walk~Bike~Ball~Gazelle~Positive Thinking)
Weight: 208.0
Recently thinking that I was doing pretty good with handling stresses in my life (mom's poor mental/memory health, g'ma's poor physical health, dad's sleep apnia & falling asleep while driving @ times recently, R's autism & caring for him 5 days a week, church changes & getting to know new people, Meg's recent pneumonia/partial lung collapse, etc...) .... The adrenaline rush of using every ounce of strength I had a month ago & those thought dealt with underlying stresses have now collided.... I'm not one to listen very well...Well, I listen..Just don't heed advice most of the time. Have been told I have no choice now, if I expect to feel better physically...I'm not one to air my feelings as far as physical, cause I feel a griper & complainer or will be thought of as a weakling...I keep busy, cause I don't want people thinking I'm a lazy fat person if I mention resting, etc....... Being a full-time wife & mother, babysitter of 50-55 hours a week, piano player for church (5-6 hours of practice a week), etc will take some tweeking to allow true "down time"..Walking isn't considered a physical "down" , but a mental stress relief... I'm suppose to find a REAL physical rest time, other than bedtime..... A 3-4 day get-away is going to be on the horizon as well.... Putting a few pounds back on has not helped my issues to say the least... My 90% of the time positive attitude has went down the toilet.... Need to work on that!!! I AM I AM I AM!!!!!!
Letting go of the worries & woes to THE ALMIGHTY's control..
Stats/Menu/Activities
124/78..... 78
Banana
2 Eggs,HNEM,G.F. Juice, Coffee
Stretch Island Fruit Strip
LS V-8, 4 Organic Totilla Chips, PBHS,Apple
Water = Plenty
I have prepared a visual reality check below for myself..A bit daunting to see how much needs to be done, but also realizing how much has already taken place is very important....
= 5 #
= 1#
(In the beginning @ 237)
(Lowest so far @ 196)
(Total put back on @ 210)
(Down as of today since last weigh-in @ 208)
(53 Left to reach goal of 155~Thanx Maria
~ I was on a bit of a valium hangover this morning
)
I WILL SUCCEED!
Love ~ Happiness ~ Success to YOU
Progress as of today: 29 lbs lost so far, only 53 lbs to go!
thinnside40
- Wednesday Apr 22, 2009
(Food Log~Walk~Bike~Ball~Gazelle~Positive Thinking)
Weight: 210.0
O.K...So here goes..... I have psyched myself up... I have had enough weirdness going on with my head/shoulder/neck/stomach/arms this morning that I am going to the hospital this evening... Called the Dr. office & explained the spell a few weeks back and how I'm feeling "off" & "icky" at the same time still now... Making myself panic that something seriously wrong is going on (brain tumor/heart-attack/etc) in the process.... The nurse told me to just go to the E.R., cause most likely they would need a CT or MRI done anyway to determine the cause(s)..... I CAN'T STAND HOSPITALS & get white coat syndrome badly....... I'm trying my best to relax & keep busy.... R just got on the bus & the baby is sleeping..I'm almost to the bottom of the mountaineous pile of laundry.... Butterflies,shakiness, etc beset me.... I am a 40+ year old chicken!!!! Hubby is planning on being home early to go with me... I want to go now, but my kids don't get home til 3:30ish and the boys not gone til 4:30/5:00.... Called and told my dad that we probably won't be at church tonight & the reason, so that makes me feel worse to have him thinking about this...I had'nt told them anything that was going on til today.... Got to let go & just get checked out to be on the safe side in knowing for sure what this is..
Also been having troubles with the internet connection (14,400, not the usual 32,100) since last night.... S-L-O-W...... Wind is coming up right now & the temps are much cooler than the last couple days... Suppose to get 35-50mph gusts this afternoon... I am a scaredy cat of the wind too....... I have been doing much better with the eating right since Monday, so there is one good feeling for sure...... I am proud of me for sticking with the battle...... I will update A.S.A.P. and dependant upon this ancient puter of ours behaviour....
Grits,Em,Grapefruit,Coffee
Banana
Fiber One Bar
Pizza slice (sis-in-law had made supper for the kids while they stayed with her for a bit... She had a plate waiting for us when we got back)
I have been diagnosed with Wry Neck..... Blood tests for thyroid & potassium levels came back fine.... Valium was given and my heart palps,tension, etc all subsided..... 145 heart rate & supremely high B.P. just made it worse when I first arrived.... Doc told me that he wasn't hearing "down time" anywhere in my list of things I do & deal with.... 40 years old & burning the multiple candles (his words), asking where the "down time" was was top priority for him to get the answers... I told him "bedtime".... Hence, I had already mentioned teeth clinching & grinding.. Hubby had to mention the "moaning/groaning" too
. He said this wasn't sounding like a restful sleep and wants me to cut some stuff out or make some down time in order to expect to get better.... PRAYING that hubby's busy time of work continues for a little extra $$$ and then we can get away (and I mean outa town & away) soon for a few days..... In the meantime, cyclobenzaprine (not valium or addictive either) has been prescribed and I will take them at night... ZZZZZZZZZZZZZ!!!!!!!!
Water = Plenty
Thoughts of LOVE ~ HAPPINESS ~ SUCCESS to YOU!
Progress as of today: 27 lbs lost so far, only 55 lbs to go!
[ Previous Page 1 2 3 4 5 6 7 8 9 10 11 12 13 14 15 16 17 18 19 20 21 22 23 24 25 26 27 28 29 30 31 32 33 34 35 36 37 38 39 40 41 42 43 44 45 46 47 48 Next Page ]