thinnside40
- Thursday Mar 05, 2009
(Food Log~Walk~Bike~Ball~Gazelle~Positive Thinking)
Weight: 202.0
Thinnie's MIA Ticker
I'm looken fer:
abdab74,Cybermom4,glycrina,greengirl,happymommy2girl,jon'smom
Justin6Robert3,kopsman,kzirkle,leeumom,Maria*,McWoo40
Mom_of_Fred,Phoenixrising,skinnyjeans,Sweetpea1977 (found)
Wednesday was a good day.... Eating was as I planned for the most part. Had an O.D. (handful, instead of a few) of Dark Chocolate Raspberry Covered Espresso Beans @ 3 O'clock. My body is telling me "PMSMUNCHAWAY"... Stopping with the espresso beans and not going from stuffing myself with one crunchy thing to another is an improvement over the last 4 months to say the least..... Weather was beautiful, but wasn't able to squeeze enough time in for walking
Wednesday
*
Breakfast = Banana, Fiber One Bar, Coffee (1/2 c. skim & 1.5 tsp. S.F. Irish Cream)
*Snack = Light n Fit Yogurt with Ground Flax
Lil' bite left-over Stuffed Papa Murphy's Chicken Pizza
*Dinner = Smart Balance P.B., FIreweed Honey, Sara Lee Thin Bread (PBHS)
*Snack =Handful Dk. Choc. Raspb. Espresso Beans
*Supper = WackyMacky (veggie noodles),Ground Turkey Breast, NS Diced Tomatoes, Lil' Grate of L.F. Cheese
*Snack = 1 sl. Thin Bread w/Honey
*H2o = No less than 120 oz.
Today
Swapping espresso beans for black beans..... I have an array of beans/peas/grains I am going to attempt to choose from every day..... Fixing them from dry stage. Having at least a cup worth @ dinner & supper.... Black beans are the only ones I can figure may even taste good with eggs (whites) if I went for a cup @ breakfast.... I love rice for breakfast, but with tons of sugar & milk....Not good for the plan!
Weather is taking a drastic change in the cold direction.. Windy & cold....Rain is imminent... Soon as I am done with this entry I am getting on the Gazelle & Bike for a bit...Tired of waiting for "the right time" every day and not making it at all... The boys are playing nicely for the moment and the baby is asleep.. "Go for it no matter how little or much" is in on the agenda from here on out.... Taking back time for "me" and not worrying about EVERYTHING else that can wait.....Never mind the rain...It just started snowing sideways (so windy).
Much LOVE ~ HAPPINESS ~ SUCCESS to YOU!
Progress as of today: 35 lbs lost so far, only 47 lbs to go!
thinnside40
- Tuesday Mar 03, 2009
(Food Log~Walk~Bike~Ball~Gazelle~Positive Thinking)
Weight: 202.0
I'm out in cyberspace more than ever now
http://walkaboutwoman40.blogspot.com/
Not trying to promote myself or take away from DD in any form or fashion....DD is unique in it's offering.... A blog will give me more of what I need in personal content, whereas I messed up BIG time (not hard to do @ 200+ pounds) in getting away from the legistics of healthy lifestyle in my entries here and for that I apologize.... It was my voice of adulthood amongst my 10+ hour days of toddler talk and play. I don't expect people to come and see me there as DD is the place most keep track of their "diet" friends... Just thought I would let you know that I'm out there in case yer surfing one day...
DD will be a place I come again one day, but in a manner of sheer posting menu,activities & stats to show that I'm not giving up on my journey.....
Giving words of encouragement are a great tool in my journey and every word is in honesty from the heart. I am strongly fueled by concern of ALL people.... When ( and I'm not sure time frame) I come back I promise to keep short in post/comment..To the point! No phoo phoo, etc.....I will save that for the blog..... Promise!
As Always..MUCH LOVE ~ HAPPINESS ~ SUCCESS to YOU!
Progress as of today: 35 lbs lost so far, only 47 lbs to go!
thinnside40
- Sunday Mar 01, 2009
(Food Log~Walk~Bike~Ball~Gazelle~Positive Thinking)
Weight: 202.0
I am not one to argue, fuss, fight or judge..... In this I may be considered cowardly or unable to back up how I feel about things..I'm not a drama queen, nor do I make it a point to make mountains out of mole hills...... I am just plain ole' simple me and a very emotional tender-hearted person...May be considered as a weakling in the process and probably need to get more of a backbone, growing a thicker skin I know..... Never my intention to say anything to cause anyone to leave DD, nor do I think anyone has done that to me..... I am thankful for bolder people speaking their mind and never have judged them based upon that... Trying to be equal opportunity....Has nothing to do with not thinking that "God" has a place for boldness too.... I am finding that I'm not as strong a person emotionally as I thought I had become over this last year......
Current events around DD surrounded by the 13 year old drama if you will call it that have caused me to see how I can become sucked into "opinion" and voice my opinion on the opposite side of some...Never doing that before had me a bit leary, but I did it anyway and don't regret it ( but also feel looked at as a mush of sorts at the same time)... My genuine concern was over that girls life, just the same.... My concern was sending someone over the deep end & possibly causing them to bring harm to theirselves, not knowing their history of "attempts" to "lose weight", due to lack of information on the poster's part...Even though she was taking her life in a sense of not eating properly,etc...There is a difference of how a life comes to an end sometimes.... I didn't want to see someone who may come across as being bold and strong in her "dieting" as a child, actually being just the opposite in real life and taking to heart too much what was in comment about parent's being stupid, etc........I can come across as a lion in word, but get me alone and I'll cry for days and crumble, cause I don't want people to think of me as a weakling when they may say something or do something that hurts me.... I guess that is a problem I need to deal with....There is great things to experience on a forum such as DD, but when things get so deep in opinion and that is allowed to take over in thinking about a persons emotional state..That can be just as harmful as being obese can.....Not everyone is made of tough skin..... I probably shouldn't of even asked the original question I did of age and I guess I started this whole mess of sorts and for that I'm sorry to have even been curious....As been stated that could of easily been a photo taken off the internet, but I had no reason to believe that had happened when the answer of "age" was asked and a prompt reply was given..... Who knows if she was an imposteror or this was a school project, etc.......Nobody will ever know.....
Not giving up my journey..... I have left most of you and still have a couple to catch before the night's over, but I will not be visiting DD beyond this evening...I have been one to try to cover everybody in comment, etc on a daily basis and that has been a total joy and fulfillment of cheering others on. It helped me so much, beyond anything you'll ever imagine....... I just wanted to let you know, so you don't wonder where I am... It is on purpose and nothing bad has happened to me...I'm just not tough enough......Best of seeing yourself reach your goals my friends.....
YOU CAN & YOU WILL SUCCEED!
MUCH LOVE ~ HAPPINESS ~ SUCCESS to YOU!
Progress as of today: 35 lbs lost so far, only 47 lbs to go!
thinnside40
- Sunday Mar 01, 2009
(Food Log~Walk~Bike~Ball~Gazelle~Positive Thinking)
Weight: 202.0
Not going to spend much time in an entry right now....Trying (mind you I did say "trying") to write a poem (I am not really a poem writer) to accompany some honey I bought for my parent's 42nd anniversary to give to them today.... Dad & I were suppose to be splitting 6#'s of the sweet stuff, but I'm not going to take any money and have a "sweet" poem attatched to the jar instead..... I love having simplistic family members!.....
Sleep again last night was not well.... Told hubby that I'm not sure what I'm going to do if this keeps up, other than go nuts (which I am already, so no big suprise there).....Stomach & head(ache) are "iffy"... Anticipating a potluck supper @ church tonight, so may have to do some cooking before taking a nap... Business meeting has been announced, but not a potluck (yet)...Shall find out this morning....
Time to go get the little princess outa her bed.... Missing Ben, but hopefully will see him at the end of churchtime this morning..... If there is a potluck, I will be eating lightly @ dinnertime and making myself something healthy to eat... Walking to church may be an option again too.....
Menu & Activities
Scrambled Egg/Egg White, 1 sl. 7 grain Bread w/ Honey, Coffee
I'm going to go waaaaaaaaay out on a limb here and maybe be wished to be banished from DD or have some boycotters of my post from here on out...BUT, as I was on my way home from church and even now...It came to me that commenting to a 13 year old in ANY aspect other than just recommending they seek professional help is probably counter-productive...... I have done it myself (left comment) and wished I wouldn't have..... My main concern is this "child" and their emotional state as well as physical well being.. I have heard HORROR stories of not knowing what your words may cause another person to do and that person having done something, cause that last word said to them led to feeling worthless and disregarded......... I would hate to think that anything I may have said or done would mean that someone took what I (a stranger and non-professional) said as meaning they were any less of a person with feelings....Having that on my head would be unbearable.... Nobody knows home life & can't ever know by just bits -n- pieces given on a diary.....Granted, NO 13 year old (strong emphasis on NO, if the red lettering wasn't clear enough) belongs on the internet unsupervised at ANY time..... Had this 13 yr old not posted her photo, I wouldn't of asked her age...It was a dead give away.... To see her beautiful face and figure it out pretty quick she wasn't 18 at least didn't take rocket science......I wish her well and pray that she can find what she needs to succeed..Maybe start a program @ her school or outlet as an example when she gets the "professional" help/guidance she needs and shows her success to knowing this isn't a "DIET", but a total lifestyle change from here to death........ "I" can't downgrade a child's parents unless "I" know for fact that they are neglegent, abusive, etc...... FACTS are what are needed in any case and I don't think any of us have that....Opinion yes, and I have mine....I can't say it as I am a parent of teenager and pre-teen.I'm sure that people have their dis-approval of how we raise our children as being not right and maybe too carefree or too conservative.... Other than the fact there is a lot left UNSAID by this child who needs help... We aren't the right one's to support her other than well wishes in finding the "RIGHT HELP" and left comment alone at that..... Like I said, I may be unliked or wished to shut up, but it has been on my heart to reach out in a positive way personally than to refelct so strongly on the negative.....Not telling anyone else what to do, nor will I think less of anyone who has or remains to comment...I'm not that kind of person to behold a grudge, as we all have our beliefs and how we go about them as long as it doesn't bring any harm to another person.......I'm not saying these things to be a "better" than anyone else, "holier than thou" or pointing a finger at anyone in particular..Some or all have commented at one time or another, me included..........My emotions(anger, disapproval) have been taken over too in this saga, but once I set that aside, I had to think how I was @ that age and obese...I felt I'm sure a lot of the same "grasping at straws" if you will to be thin. I can't remember, it's been too many years past...I like to forget them as well.......I was mature beyond my age @ 13 and could talk with the adults better than some adults could theirselves.. I was told that many times...It was how I was raised and responsiblities I was given at a young age that made me grow up before my time...... With that being said..I hope I haven't stepped on any toes, nor seemed condemning...It was not my intentions, but also understand how sometimes my words can not come out as I want them too.... Not apologizing for my feelings on this issue in the same token.... With that..I'll shut up now....
H20 = No less than 120 oz.
MUCH LOVE ~ HAPPINESS ~ SUCCESS to YOU!
Progress as of today: 35 lbs lost so far, only 47 lbs to go!
thinnside40
- Saturday Feb 28, 2009
(Food Log~Walk~Bike~Ball~Gazelle~Positive Thinking)
Weight: 202.0
Better late than never..... Been a quiet day.... I slept until 10:17 a.m. after not sleeping much until 5:30 a.m. when Hubby & Meg left for work..... Phone rang! I probably would of slept til noon or later had it not.... I laid around and paid some bills til about 3:30, then decided I couldn't put off going for some groceries any longer.... This sickness has left me feeling listless & weak.... I do feel a lot better, but now everything seems to be heading "south"
grumbly in the tumbly and it ain't hunger!....Chills come over me in the late evening, but not really running a fever... I'm so thankful for that Slanket the neighbor lady gave me..... I do have some appetite back, as you will see from my menu today.... I didn't eat most until late day.... Didn't really overeat, just seemed so much after being on the skimpy side the last 3 days.....
Breakfast
Oatmeal
,W.D. Cranberries
,Skim Milk
,Coffee
Snack
B.B. Bagel
Dinner
Cran-Raspberry Juice
, Fiber One Bar
Snack
Banana
Supper
Chicken Wild Rice Soup (with crackers
)
Sandwich
(made @ home~ lett,tom,pick,chix,r.b.,7 gr.bread)
Dessert/ Treat
1/2 Cherry Cutie Pie (2 bites)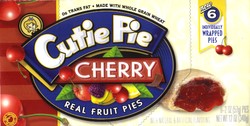 H20
= Not enough, but much better than the last 2-3 days
Walked around WalMart shopping...Parked as far away as I could to get some exercise....Stopped by a thrift store I haven't been to in a very long time. Bought Meg a cute pair of jeans & butterfly t-shirt....... Felt good to get out after being cooped up..... Looking to get a good night's sleep to make me feel even better.....
MUCH LOVE ~ HAPPINESS ~ SUCCESS to YOU!
Progress as of today: 35 lbs lost so far, only 47 lbs to go!
thinnside40
- Friday Feb 27, 2009
(Food Log~Walk~Bike~Ball~Gazelle~Positive Thinking)
Weight: 202.0
Here I am..... Feeling a bit better than I did last night for sure.... Fever is gone, but stomach is still unsettled a bit & a slight H/A... I'll take it to not feel as rough as I did last night... hubby said he hadn't seen me feel & look so pitiful in a long time.. My sinus' infection was more welcoming....Thought about calling T's mom to go ahead and bring him, but thought otherwise when I figured I was feeling weakness after stirring around a bit....
I have cookies in baking for Ben's fundraiser weekend..Making oatmeal molasses.. Never made them before but they smell yummy and look chewy.... This will be his first time away from home without any family members & I think he is really excited... He was getting his belongings together quietly as possible to allow me to get some sleep this morning.. I did hear him, but stayed in bed to allow him to feel more grown up without momma helping him for a change... As long as I continue feeling as I do right now, when cookies are done, my plan is to go to town & get some items for him to take... The youth pastor mentioned having hot dogs & such for supper, etc...Ben doesn't eat hotdogs..He throws up EVERY time he eats them... I will get him sausage links probably...and suprise him with ONE can of "MONSTER"..... 1/2 can worth for Sat/Sun....
Meg & I will be the only ones home tomorrow... She cleaned her room yesterday evening (by herself and without being asked)then got up on her own this morning and on time.. My family all seemed to really step it up when they saw how sick I was... Became the independant people I know they can be... When I asked the kids this morning WHY they did the things they did and on their own, as they beemed they said "cause it's better to do it on our own than to get you to the point of having to get mad to make us move"... Wow!... To see the looks of proudness & accomplishment they had was priceless... I didn't harp, nor pound it into them that this is what I have been trying to get across to them.. I just said "Thank You!" and let their accomplishment serve them the feeling of just being happy... This is a huge step for me as well in NOT going off the deep end in anger before things start happening. Just letting them see how pleasant it can be to do tings the right way the first time & MUCH QUICKER...
I best go get the last sheet of cookies out of the oven and get moving.. I can feel a nap coming on this afternoon before having to take Ben to his ride....
Menu & Activities
Oatmeal,16 Whole Dried Cranberries
100% Juice, 1/2 c. Coffee,
2 Drk.Chocolate Raspberry Espresso Beans
Chicken Rice Bowl, Diet 7-Up
Got Ben off...He was a bit nervous, but I know he will have a great time.... I am tired and stomach is a bit qweezy... Not sure what I may eat for supper.Meg's in the bath and pshyched since she learned she gets to go to work with her dad tomorrow for the first time... I will be home alone.... What was I talking about earlier this week?...hmmmmmmmmmmm...
Came back home to update,read & comment and see things have been pretty quiet around here today & I see that MARIA* (my friend who has been sick) is MIA again...???? WI3 (figuring her life out lady), Jen40 (sassy hair-do lady), mcwoo40 (walking doggles lady), greengirl (Julie's English friend), kzirkle (stair steppin' lady), happymoommy2girls (busy mommy), skinnyjeans (happy with new dude lady - I know she's needing a computer) have been missing a while again too. :( LeFemme hasnt let us know if she has made it to her 100# mark and I could go on and on of people missing these days ?????? Miss Y'all!
MUCH LOVE ~ HAPPINESS ~ SUCCESS to YOU!
Progress as of today: 35 lbs lost so far, only 47 lbs to go!
thinnside40
- Thursday Feb 26, 2009
(Food Log~Walk~Bike~Ball~Gazelle~Positive Thinking)
Weight: 202.0
Late Evening Update
If Momma feels tomorrow morning like she does right now... I won't be here tomorrow!...4:30 p.m. came today & the chills set in, achy, lethargic & just plain ole' miserable... I haven't "gotten sick" yet to where I would be staring at the crystal clear water in the toilet bowl, but have fought it every stinkin' inch of the way...Unable to get comfortable enough to sleep.... Ben fixed me a glass of ice cold Cranraspberry Juice....I tried to sleep, but got up @ 8:00 p.m. to call the boy's parents to tell them to make other arrangements for tomorrow... Ate some toast & drank some more juice/Diet Squirt.... Water in sips & I just took 3 Ibuprofen (lasts longer than Tylenol for overnight).... Ben is suppose to go out of town this weekend & I'm to have him to his ride @ 4:30 p.m. tomorrow..May decide to buy the cookies, instead of making them (5 dozen) for him to take...... O.K. my ears are ringing (can't answer them), I'm cold as ice (o.k. maybe not that cold), head is pounding (can't dance to the beat), Ben gave me a hug and said "mom!, your burning up"...Yes, I know.... Tell my chills that...I'm @ 101.0 temp & I'm exhausted... Just wanted to let you know I'm alive, but have asked hubby just to get it over with and put me out of my misery (being highly scarcastic of course).... Hope I feel even just a bit better in the morning, if not 100%....Thanks for the "get well wishes"... I REALLY appreciate them..
THE END of Update...Night Night!
Woke about 4:30 a.m. with an upset stomach....I'm now sipping on a Hansen's Diet G-Ale...Might as well be biting a hunk of ginger..This stuff is potent..... Ate a Subway sandwich last night after prayer meeting and that seems to be the culprit.... Eating had been fairly light of the day, as I was working working working every free minute I had... Time slipped away and supper got put on the back burner (so to speak- haha)...
Yesterday I moved a china hutch out from hiding and unpacked my collectable glassware that has been away for a couple years now... I had packed it up when my house was so cluttered we were unable to enjoy it's beauty....SOme people would call this clutter itself, but I was raised around avid yard-salers (treasure hunters) and I know that these pieces (most) are "old" and will have value beyond what I paid for them at least... My g'ma & aunt have WAY more than I ever have or ever will.. TRUST ME! They do dolls, etc..... That's too much for me! The shoes, flower frogs, butter dishes & hens on the nest are my favorites....
(glowing is the "vaseline" (depression green) glass)
Hubby came in last night to see it all displayed and was awe struck.... Ben too... Actually Ben is the one who turned the lights on this morning to see it all... The vaseline glass has uranium in it & I have the black light to make it "glow".. He LOVES to see it ! He was just ewing & awing yesterday when he came home from school.... Told me he very glad I felt I could put it back out again, he had missed seeing it.... He is'nt a "sissy" boy, just very tender hearted & enjoys simple things like I do..He is a BOY just as much though....
Cars Cars Cars!...
More of the same in getting rid of and re-arranging...Our bedroom & Meg's are the only places left to tackle... I had worked on them about 3 months ago, but realize there is probably more I can do to make each better..... Self-explanatory along with as you go motto shall be the end result.....
Baby just came in...His big brother has an appointment & Meg is just getting up.....I best get with it and keep my fingers crossed this g-ale does the trick for my stomach
I would rather have my sinus' act up again than to get pukey..... IT WILL BE A GOOD DAY... I am day dreaming of where I may go when I get to go. I would go this weekend, but I have a commitment I refuse to back out of... Has to be soon though, cause hubby starts his 24/7 on call when the weather turns "frosty" and buds are showing on the trees.....
Menu & Activities
*1/2 Banana, Diet Gingerale
*2 Bites Plain Lite Toast (Yuck)
*Few sips of Strawberry Watermelon Sparkiling H2o
(no sugar,sodium,etc)
I want a HUGE glass of ice water, BUT I am one that if I drink water on an empty stomach, it is a sure fire set up for vomiting (what I'm fighting right now anyway)...Food doesn't even sound good t'all..... May eat a few saltines to allow me to attempt some water drinking..... The baby just left ( was planned early day anyway ~ Hallelujah). T is a good boy and knows JerJer doesn't feel well.... He keeps himself well entertained with plenty toys & games I give him..Praying my "kid defense" doesn't totally let down when he goes home.. When I do come sick and kids are here, my body goes on a defense of "not until they go home, YOU CAN'T get sick!".. I DON'T like being sick!!!!!! Weather has turned so cold and dreary, windy....... Hubby called this morning and told me he is working late tonight & tomorrow night, then may start working Saturdays.... Tis the season!
*Dannon Light n Fit Yogurt, Few unsalted top Crackers
*100% juice (Cranraspberry)
*Toast & Juice/Diet Squirt
MUCH LOVE ~ HAPPINESS ~ SUCCESS to YOU!
Progress as of today: 35 lbs lost so far, only 47 lbs to go!
thinnside40
- Wednesday Feb 25, 2009
(Food Log~Walk~Bike~Ball~Gazelle~Positive Thinking)
Weight: 202.0
MUCH LOVE ~ HAPPINESS ~ SUCCESS to YOU!
Went to bed very drained last night and read my horoscope for Monday & Tuesday..Here is Mondays.: "There is a thin line between pushy & acceptably assertive, and you seem to find just the right amount of aggressiveness without anyone resenting your guidance"...Now, heres Tuesdays: "Continue to focus on your job and the projects you've been working on. It's important to be patient & not force any issues. Let time & circumstances develop things for you."...Gave me chills, even though I don't live my life according to horoscopes...
I am planning on finishing getting my house in total order & then going away to an undiclosed place (reachable by phone only) for a day or two.... My reputation is proceeding me and making positive changes impossible to be seen in me as a wife/mother & I am hurt beyond any hurt I have felt before..... No matter if I am "blowing up" or "quiet & gentle" in the process... Both show that I am "mad"... When actually I am "hurt" and dealing with it the best I can, but still being nice & calm.... Ben understands it and gave me a big hug yesterday. He said he knew I wasn't mad, but just deeply hurt in feeling disregarded & disrespected..... I have not been away alone overnight, except for family illness that required my attention and have not been home alone but enough times to count on just ONE hand in the last 15 years, so I think it is time for me to give my family a rest from me & me from them.... I don't like being the "enforcer" of rules & "serious" one all the time.. Even when I have been carefree & lax, it comes back to sometime having to be "the heavy hand", cause if it were left up to the rest of them, play would be ALL the time & things fall where they may, when they may and heck with the rest... I'm tired!
I have written 2 VERY LONG entries & shortened it up substantially.
I am staying positive & on track today... That's the most important thing to say.... Positive in ALL aspects of my life, not just in eating...
Menu & Activities
Scrambled Egg/Egg Whites, HNEM, Grapefruit, Coffee
Unsalted Trail Mix & Few Bowlby Bits (Fake Pecans) & Diet W.C. Pepsi (don't throw things at me please)
Banana ~ Been wrapping/packing some glassware I plan on putting in a yard sale sometime this fall..... Just doing more of the same of the last couple days... Dusting, washing, fluffing, etc..... Sun is shining, but wind is fierce.... Received a call from my parents a bit ago.. It is their 42nd anniversary today... Dad told me the other day they wouldn't be going anywhere, but he changed their minds... Probably won't see them @ prayer meeting tonight..... I asked how his Dr. appt. went and mom hesitated saying he had to go back in 3 months... I demanded to know what was going on.... The Dr. is keeping an eye on a "white spot" on dad's gumline (again)... It has been removed once before, but not until after he has had part of his jaw removed due to bone cancer.... The same kind of "spot" sign was what turned into being cancer when I was 8 months pregnant with Meg..... I am figuring that dad decided to go ahead and go someplace as long as mom is in a good way today & him not knowing what is going to transpire in months to come... I'm glad they went, but pray that he doesn't fall aleep @ the wheel on a 160 mile round trip... (Oh, I didn't tell you about that a couple weeks ago... He fell asleep while @ a stop light & scared mom when she had to wake him to "go")... He has sleep apnea (sp?), but still isn't any better with the machine (waking @ 3:00 a.m. and staying up to fall asleep reading/driving/sitting). Too stubborn to have it checked out again.... I can't make him do anything he doesn't want to, but talk talk talk and pray he listens as mom is going to need HIS best, until he decides he needs my (our) help.... I am pushy to help, cause I have to be before he realizes he is 74 years old and CAN'T do it ALL on his own anymore..... This is another reason I want our house in order...In cases of need elsewhere, our own household is self-sufficient for a while.... I'll shut up now and move on to another dust rag
Actually a poopy diaper
T is asleep
Progress as of today: 35 lbs lost so far, only 47 lbs to go!
thinnside40
- Tuesday Feb 24, 2009
(Food Log~Walk~Bike~Ball~Gazelle~Positive Thinking)
Weight: 202.0
So nice to wake up to a clean sink,countertop, no clothes on the bathroom floor, no coffee grounds on the sink edge, etc..... I did "talk" a bit last night, but it was generic conversation..NOTHING about housework or expectations... My point was well received in having graphics posted everywhere and hubby was pretty quiet himself last night... I think he was a bit embarrassed, but SO relieved I didn't COME UNGLUED for a change.... I heard him drilling Ben this morning about how THEY need to take care of THEIR messes AS THEY GO to keep from amking ONE HUGE mess!... I have been trying to get that point made "as you go" is to save time in the long run & FORGETTING to clean up your mess is a poor excuse for the last 2 months especially.....
Ahhhhh, so next I will tell you that this morning has been better than yesterday's was to start, but still not good.. At least I'm laughing about it...Cause nothing else I can do....Unless I want to sit & cry.. I don't want to do that!.... The brothers came in a bit late... I was in the kitchen after getting the baby out his toys, etc.... Big brother says "Ummmmmm. JerJer!... WE have an emergency in here!".... Baby had thrown up all over (getting his eye teeth I think & had drank his bottle in the car).. Now, mind you I forgot I had a no-stick sprayed pan on the stove getting hot for my scrambled eggs as I was undressing the baby....Came into the livingroom to smoke billowing and the smell so bad....R said " You made is so smoky in here! Why'd you do that for ?".. Ugh.... Happy Tuesday!... Got the baby cleaned in a lil' bath in the kitchen sink... Doors open (on a very cold morning) to avoid choking to death... Had to toss another log on the fire to counteract... Just laughing at how crazy my days are sometimes.... Never predicatable for sure!... Baby is sleeping now... Shhhhhhhhh!!!!!
The weather is freezing with some thick ice on the roadways.. Everybody is creeping as they drive by...Ben's bus was 10 minutes late.... Sun is shining nice n bright, which brings a HUGE smile to my face.... I still have some "graphics" to find/print./post & some cleaning, but it is well worth the less stress it will bring to my life in the long run I think.... Never have done anything like this before, so hopefully it (quiet approach) will last longer than a "momma (wifee) totally losing her cool episode".....
I know I feel better already, cause I DON'T like getting so upset I "EXPLODE".... I am making changes & not just in the way I eat... Never too old to learn I guess.. I like a less stress household... As many know that have families/kids.. Momma ain't happy?!?!?!?, ain't nobody happy!!!... I personally don't like having that sit on my shoulders... I want a "happy home".. Which we do have, just chaos makes for a less happier than can be in people looking for things they can't find and should of put where it belonged in the first place, dirty clothes aren't thought to be clean even though they are laying around til you put them on the see a stain, etc......... I'm done talking about it.. Sorry to ramble, I'm just relieved to see things taking shape again... It makes it easier for me to feel not guilty about taking time for me in Gazelle/Walk/Biking in that I don't SEE what NEEDS to be done all the time (AND I DIDN"T MAKE THE MESS).... Ahhhhhhhhhhhh...
Menu & Activities
Scrambled Egg/Egg Whites, Banana,Whole Grain Flax EM, Coffee
Orange, mini Blueberry Bagel (plain)
Tuna Sandwich (Albacore, Sara Lee Lite Bread), Apple
MUCH LOVE ~ HAPPINESS ~ SUCCESS to YOU!
Progress as of today: 35 lbs lost so far, only 47 lbs to go!
thinnside40
- Monday Feb 23, 2009
(Food Log~Walk~Bike~Ball~Gazelle~Positive Thinking)
Weight: 202.0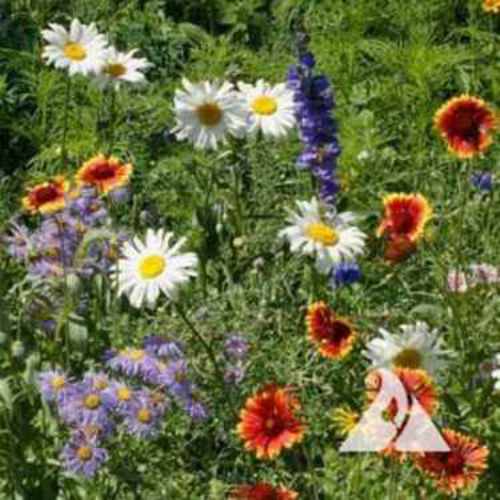 I'm in quiet mode....Nasty mood!
Being gone most of the weekend.....Woke in one of those "no mood" til something gave me one and it didn't take long.... I am fine as far as my commitment to this journey...I am not going to explode....I am not depressed.... I am not going to say a word.... I AM going to be very busy today and get as much done as possible to make my point with my family and probably not say a word to anyone on the homefront for a couple days to save myself some regret later on..... I mentioned before that I don't get MAD very often, but when I do nobody has to ask if I am.... I'm there! May be a bumpy ride for the next couple days, but I have been ignored in simple requests too many times & to see on a Monday morning what I have been faced with isn't pleasant..... May not be the right attitude, but I don't think anybody wants to mess with me right now in arguing about how or why I feel this way...
Sorry, but tis the way it is for now....
Looking for a good day in day #5 or #6..I've lost track now.... Anyway, pre-school for the one boy, baby is asleep, Meg will be awakened in a moment & T will be here later..... I am going to sit and close my eyes for just a few minutes to try & give this tension H/A a relaxing moment before going into "adrenaline mode" in getting things done quickly, but efficiently.... Calories will be burnt today!
Scrambled Egg/Egg Whites, Healthy Nut EM, Banana, Coffee
Yogurt, Honey, Ground Flax Orange
Salmon Chunk, ?,? PBJ Sandwich
O.K. so from all the times in the past that I have gotten so upset til my family "gets the point" in me flying off the handle or "the quiet treatment" and starts pitching in to take care of at least their dirty laundry, emptying the sink of water when the dishes are done (so the water doesn't get stinky/slimy), putting their laundry in the hamper instead of all of it on the bathroom floor, wiping down the counter after they have spilled several coffee grounds, wiping their feet & removing their shoes before coming in on the carpet, etc ALL OF THE time and not just when I get "MAD".... I have been printing notes/posters/reminders by each of the "violation" points if I can call them that... I am so tired of "talking/asking" and having the proverbial "I'm sorry, O.K., I'll start doing that or stop doing that" to just get me to shut up in the moment, but not putting effort into those words for more than a day or 2 at best..... It gets so discouraging to try so hard to keep things clean & nice, so I CAN rest a bit for a change & enjoy some "down time" IN MY HOUSE.... So, I think these "childish" (even for my kids) reminders in posters, etc may just actually get the point across once and for all that I NEED HELP and am out of breath & patience for this subject, as I give of myself to so many people & my family issues being a majority of the things I do for in just making them happy, cause I love them so much... Shall see how it goes.. Made new chore lists, etc too...... Even for me to make it not look like I am pawning off all household duties.....
Oatmeal, Walnuts, Raisins, Skim Milk
S.F. Jell-O with Peaches
H20 = No Less than 120 oz.
Much LOVE ~ HAPPINESS ~ SUCCESS to YOU!
Progress as of today: 35 lbs lost so far, only 47 lbs to go!
[ Previous Page 1 2 3 4 5 6 7 8 9 10 11 12 13 14 15 16 17 18 19 20 21 22 23 24 25 26 27 28 29 30 31 32 33 34 35 36 37 38 39 40 41 42 43 44 45 46 47 48 Next Page ]