thinnside40
- Thursday Feb 12, 2009
(Food Log~Walk~Bike~Ball~Gazelle~Positive Thinking)
Weight: 202.0
Feel a bit better this morning...Meg is MUCH better... My sinus' aren't so painful & I'm able to breath at least...Meg is working on her Valentines..If she would of been sick still, she would of had off 6 days, cause no school tomorrow (teacher day) & Monday being a holiday....
Today will be a job of stripping bed linens and giving them a good washing.... Brothers are here today, so 3 lil' boys will keep me occupied as well.....
I can feel a change in my body since getting back on track this week...The eating healthier & end of "my time"... It feels so much better... Of course we always know that it does feel better, but get to a point at times we go through getting off track and become sluggish,lifeless,worn down, etc & just feel "blah".... Easier said that done to just get back up and get to it, but I'm so glad that I have... Whew!... I look for this to last longer than the last "try again" streek did for sure.....At least I didn't give up & I caught myself without going back to 237 (or more)... Which is par for the course for this woman and my track record proves it.... Life may toss me another curve, but I will try to react in a more healthy manner... I believe my sickness now is due to letting my guard down and my body letting me know it's disapproval....
Cereal, 2/3 Banana,Coffee,8 oz. LS V-8 & Emergen-C
Fiber One Oat/Strawberry/Almond Bar, Cran/Pom Juice
Chicken Breast Sandwich (lil' Mustard & Lite M.W.) - Got busy at sorting & looking through old photos of our kids & my M-I-L box of old photos.... Framed some to display.. Some I have never seen before that she had... I had a smile on my face all afternoon... Very relaxing & joyful..... Lost total track of time as the boys were all sleeping... FInally ate my dinner @ 3:45 p.m.
No Snack - All the kids were gone by 3:45 (I was SHOCKED, cause I didn't have any previous knowledge of this going to happen).... Decided to go to the bank... Headed out the door, then Ben came running out with the phone... Sat in the driveway for 30 minutes talking to the attorney's office that I e-mailed yesterday... The office manager!..... long story short...The second offer (50% off) they sent was being called a "clerical error" and they wouldn't of honored it, even if I hadn't already made the previous arrangements. (bunch of whoeeeeee). AND the $85 process service fee was taken off.. YIPPPPPEEEE!!!! Persistance pays! (most of the time).... In the conversaton, she messed up an let it slip who it is they are contracted with here in town to "serve my papers"....... My wheels are turning!... I asked her why he told me he was an officer of the SUPERIOR COURT.. He had written down that it looked like him serving papers to me was going to turn into an altercation and he needed to get my attention... He committed FRAUD!.. Altercation?!?!?!?!?! HE had the cigarette in hand, yelling at ME from the road & up my driveway and pushing his way past T's dad & T to get to my front door when I had asked politely to wait until they were gone & I could get my shoes on to come outside to talk.. I even left my door AND screen door open.... GEEZE!!!!!!!!!!!!! Nuff of that!
I did go to Goodwill and found some really cute tops for me that may as well been new (actually 1 does still have the store tag on it)...One is a spring sweater in pastel pink and has pastel colored flowers with bees buzzing around embroidered..The neck and sleeves are pastel yellow... I can't wait to wear it come Easter time...$3.99..Bought another that is black with burgundy trim v-neckline & I'll wear it Sunday to church... ($3.99 with a 50% off tag color = $2 YES!)... Bought a couple books.. Not mcuch of a book reader, but now these 2 are ones I WANT to read... Have to give each an equal amount of time each time I read, as both sound like something I won't want to put down once I get started.. ... "DIETS Still DON'T WORK" by Bob Schwartz and "Rick & Bubba's Expert Guide to GOD, COUNTRY & FAMILY" with a CD included....It sounds very good, being promoted by Sean Hannity & a few other's I trust....... Got home late and ate my supper (below) along with a bite of MeMe's Happy Meal burger & about 10 fries.... I WAS hungry!!!!!!!!
Oatmeal, Skim Milk, Banana
Jell-O SF Pudding Cup
H20 = No less than 120 oz.
MUCH LOVE ~ HAPPINESS ~ SUCCESS to YOU!
Walk } Jan-66 miles/ Feb-17 miles
Bike } Jan- 25 miles/Feb- 2 miles
Progress as of today: 35 lbs lost so far, only 47 lbs to go!
thinnside40
- Wednesday Feb 11, 2009
(Food Log~Walk~Bike~Ball~Gazelle~Positive Thinking)
Weight: 202.0
Was awakened @ 2:30 this morning by a sick daughter...She has a touch of the flu I think.... Then phone range @ 6:45 letting me know that the brothers weren't coming, cause the oldest "has the flu".... or symptoms of.... Tayt had been sick over the weekend with the same symptoms.... I DON'T like getting the flu... I am a HUGE baby when it comes to that stuff.. I'll stick with my sinus pressure/achy face/cold....Meg was wanting a popscicle, but didn't like the flavors we had... I remembered she had put her Capri Juice Pouches in the freezer (for lunchbox ice pack).... Whala..Just what the lil' queen liked. I cut off the top and wrapped it in a towel.... I'll have to remember to keep some on hand now.... I'm outa gingerale
A nice blanket of snow has remained... Lots of accidents this morning... Looking for ice to cover tonight... I plan on staying home with Meg tonight, as P & B go to prayer meeting.... Need to go run a couple errands, but will have to see how Meg is when Ben gets home....
Sipping on my coffee, as I type this and thinking about what all I want to get accomplished today in a quiet house..T is a great lil' helper and loves to be incorporated in what I do.... Reminds me of Ben when he was 3..... I want to doze a minute in the recliner, but know the minute I do the phone will ring, Meg will holler for a bucket or T will show up.... Best get movin... The sooner the better and the more calories I burn.....I am sooooo behind in getting this ball rolling.... Ugh!!! No more though, I'm off and going..... to 155!!!!!!!!!
Menu & Activities
Hot Grape Nuts (Skim Milk & lil' Brown Sugar), Apple Cinnamon WG English Muffin, 8 oz. LS V-8, Coffee
Yogurt, Handful of Pistachios, Almonds & Raisins (mixed, not a handful of each
)
Meg isn't feeling any better....She is in the bathtub & I have clean jammies set out for her... She wants to get her Valentines done for tomorrow's party.... I myself have such a face ache setteled across the cheeks & nose I can hardly open my eyes..Thinking about just shoving the Puffs Vick's tissues up my nose. (I love those things during colds)... T's mom came in thinking about going to work for just a bit to do her paperwork, then come home to bed..She was up all night sick, so it's in the "air" around here for sure.... T is still in his jammies and not wanting to budge out of them anytime soon... I don't personally care if he stays in them all day, nor does his mom/dad... I will get him cleaned up before time for him to get picked up.....He has been making playdough pies... (yum).. I did go 1 mile on the bike and washed my hair... Sinuses let loose a bit & am renigging to taking a Sudafed next.... Coffee & Tea, plus plain ole water are definitley part of the fluids today... Going to the store A.S.A.P. to stock up on gingerale, saltines & am fixing a pot of chicken soup..... Keeping on the move or I'm going to collapse and crash if I sit much longer... I will rest when I get home from the store..NO doubt about it...This is a time I cannot deny myself rest.. I need to heal...
Wacky Macky (veggie) Pasta Tuna Salad (not sure what all I'll put in it yet, but sounds delish for a change.. I'll make it lite)
T went home, I decided it was time to e-mail the attorney's office with demands for my settlement agreement that was suppose to have been mailed on the 28th of January and still have yet to receive them.. I have received other mail from them offering me other settlements, but not the papers I am after.... Funny how now I have a "due date" that they are MIA and noone will give me an answer....I have called the parlegal EVERY DAY letting her know & asking her about the $85... Told them in the e-mail, unless they certify mail (on their dime) me the agreement & give me an answer on the $85 process service fee being dropped, due to the harrasment I received when being served...That I was considering them refusing my payment.... I have documented every time I have called and talked or left messages with their office... I'm tired after 2 weeks of not having this settled and the $$$$ being in hand to get the cashier's check.... They actually sent another offer due by the 30th of March for a 50% off... I asked her which of the 2 was the least.. I wanted the best of the 2 offers.... Shall see what the attorney e-mails me back huh?.... Those papers I was served were no more legit than I am at my 155 goal weight... LOL... I was advised that they COULD NOT e-mail me the agreement, but they offered to fax it to Paul's work office.. I told them that his employer has no business knowing our business & that was pretty unethical I thought..... I thought there was some kind of "privacy act" unless they have your permission in writing.. Convenience on their part I feel...Told them I DEMANDED an answer on my questions PROMPTLY and thanked them in advance....ALso told them that I wasn't going to "turn over" , allowing them sweeping anything under their lil' carpet... After unanswered voicemails and being told "I dont have an answer yet" after almost 3 weeks doesn't set well with this chickadee.... Told them if they were after more money by stalling and making me miss that "due date" that they would have better luck getting blood out of a turnip... If I don't get answers tomorrow, I will be contacting an attorney (I have the info) on Friday....I still may contact them anyways, just because of all the "hokey" I've dealt with so far.. I am liable for the debt I accrued I feel that for sure, but not to deal with the run-around in getting this resolved...
Oatmeal (double), Skim Milk, Few Raisins, 1 sl. Sprouted Grains Toast....Diet Pepsi
Onto a better subject (ha)... Meg is still icky & I didn't make it to the grocery store...Went to the lil' convenience store down the road and paid bookoo bucks for some soda pop...... It was worth it though... I didn't feel like going anywhere and hubby wasn't answering his cell to be asked to pick up some things on his way home.... I am fearful that I have a sinus infection... I took some Sudafed about 30 minutes ago and will take a Percogesic in another 30 minutes to let me sleep for tonight and see how I am in the morning..... I haven't had an infection in years, but this is reminding me of how it feels..Not good!.... Simmering a pot of Eucaltyptus water to inhale...... Man, aren't we just a mess of germs around here...
I have brown bottle lysoled & bleached things I needed to and smells like a infermary around here, especially the bathroom... I feel fortunate thought that we haven't been any sicker this season... We have gotten away pretty well without catching a lot of things, compared to years past..... O.K. I'm rambling..The Sudafed & Diet Pepsi are taking my mind over... I best go lay down on the couch and relax like I suppose to be doing....
H20= No less than 120 oz.
MUCH LOVE ~ HAPPINESS ~ SUCCESS to YOU!
Progress as of today: 35 lbs lost so far, only 47 lbs to go!
thinnside40
- Tuesday Feb 10, 2009
(Food Log~Walk~Bike~Ball~Gazelle~Positive Thinking)
Weight: 202.0
Entry for Tuesday, February 10, 2009- Take #2
Begin evening update:
This is the lil' guy I babysit 5 days a week
My project for today:
After the boys were gone, I got out the yarn to attempt making one of those crocheted hearts, like the ones in the picture of the green hutch with chinaware I posted last week... I have never followed a pattern before, but I MADE IT...... Took about 30 minutes....Now, I want to go find all the other colors I have and make more... I feel so proud to have FINALLY read a pattern directions and have it come out like it was suppose to..... I tweeked the end directions to make a lil' ruffle edge.....
Sorry about the "fuzz"... When I re-size photos they get blurry....
Made 2 more......Hearts.... The quilt in the backgraound is one that my mom made us 3 years ago..9 patch made with the denim squares being my dad's old worn out jeans over the years....
End Update..I won't ad anymore...
I owe an apology in my being a negative poop-on life.... I have been one to make positive out of all things and I have been failing miserably in that area the last few days....
I looked outside to see the beautiful white snow falling..Yes, sunshiny & ability to clean outside yesterday, now snow....
As I was watching it fall so gracefully, giving us moisture we desire to add to the bounty of irrigation water come spring and necessary for watering our garden(s), but not really liking it due to the inconvenience of slippery roads & need for more wood in the stove..... It dawned on me that my problem may be lying in something that I tried to help another DDer with a while back... I feel lack of control overall in areas I have no control over, thus giving in to saying I can't control my eating,etc.... That is not the right thought process.... I have to take back the control over those things I can and let go of those things I have no control over.....
Things at this stage of my life I can't change are : #1- The fact that my mom has dimentia (I'm not dealing with that as well as I thought I was... crying at the thought of it proves that to me.. I'm at a break down point if I allow my mind to wander @ the end result of her disease), #2- The debt solution of asking my parent's for $$$ (hard to let go of that, even though I know it was God's will), #3- The loss of the things I loved to do (hostess, custodian, piano player) at the church we left in November. They were a casualty as a result of the move we made (for now obvious reasons that have came about)...#4 - The fact that my G'ma @ 90 years old has a mind sharp as a tack & is getting ready to live alone again when her lifeline alert system is set up...Thankful for her ability to live independently again, but feel my mom should be as good @ 64 years old.... #5 - The fact that I have been a horrible daughter I have been in feeling more compassionate towards my dad than I ever have for my mom all of my life.. (that is horrible).... Ganging up on her in time I should of held her hand or hugged her neck instead.... #6- The negative thoughts that those we left behind @ the previous church may have towards us for leaving, not knowing the EXACT reasons why we did. The list could go on and on.
I REALLY did not realize til looking outside, seeing that snow and reading DD entries this morning, getting comments already that I want to change so many things that I just cannot, but I can control my reaction... It is called a "choice" of how to deal with what life tosses in your basket.... I will let those things which I cannot control fall out of the cracks between the weave in my basket. In the same token, I will do my darndest to cinch up & tighten the weave to so I can hang onto those things I do have control over, not letting them turn into something they aren't.... 1 bad apple CAN & WILL ruin the whole basket of bounty if it is not tossed out immediately...
I will strive my best to become that inspiration again...Far & near.... I promise... I need that for myself...If nothing else...I need it for me... I'm being selfish, but also I get such reward in being able to SCREAM at that screen and cheer you all on...By being in the place I have been lately, I haven't been able to cheer you on appropriately.. That is by action, not just words.... I LOVE YOU ALL and I am going to give this 110% for ME first... That allows me to be the BEST I can be for all those around me.....It feels a lot better too..... Losing the self-accountablility factor has happened in the process of me getting "comfortable" and not caring what my menu says....
My chest feels lighter, my outlook looks much better and I'm not sure that I can explain the "relief" in just being able to list a few things that I didn't realize were setting so heavily on my mind and bogging my whole appearance down.... It is like feeling those 40#"s lighter physically felt so good to be rid of... Mental weight is (was) just as heavy....It is easy to put on the face (appearance) of everything being hunky dory, but when reality is faced, isn't so pleasant..... I don't want to be a "fake" or seem I can deal so well with things seeming negative, but have to realize to be human is o.k. in the same token.... I can deal with things according to how God sees fit and sometime weakness befalls me, but that is o.k. too.... I will grow stronger in those weaknesses and persevere one day....... "airing" frustration/troubles is a dealing tool to strengthen me in my journey...It is for all of us....
Menu & Activities
WGEM, Scrambled Egg/Egg White, 1/2 Banana, Squirt of Ketchup on the Eggs (sorry for those of you who say "ewe") Coffee
SFSM Coffee, Fiber One Bar
8 oz. LS V-8
Salad (de-skinned Roasted Chicken Breast (bought a whole chicken last night @ Costco for this....yum), Lettuce, Tomato, Cucumber, 1/2 Avocado, Beans of some sort & Wishbone Lite Ranch)
Mini Bag Popcorn Attempted to pop 3 bags and all wouldn't....Had some Almonds instead....
Oatmeal, 1 sl. Sourdough Toast
SF Jell-O Pudding Cup
H2o = No less than / an' plenty more than 120 oz.
Walking since 02-01-08 = 963.5 Miles
Walking in 2009 = Jan ~ 66 Miles/Feb ~ 17 Miles
Biking in 2009 = Jan ~ 25 Miles/Feb ~ 2 Miles
THANK YOU FOR THE "SCREAM" LEGCRAMPS... I heard it!
I hear the rest of you too... THANK YOU!
Progress as of today: 35 lbs lost so far, only 47 lbs to go!
thinnside40
- Tuesday Feb 10, 2009
(Food Log~Walk~Bike~Ball~Gazelle~Positive Thinking)
Weight: 202.0
I am going to rant a bit...... Fair Warning!
I am one to love to be able to help people out... I love to give, cause it is rewarding to see a smile on someones face and know that I could help them...... So, this morning upon the boys arrival... (I watch the 2 boys for the price of 1 ~ to help mom out financially) I am informed by "mom" that she has joined Weight Watchers..... What in tarnashion?!?!?!?!?!?!?!? Griping all the time about not having enough money to pay me more (going rate is $40/day for 2... I get $18) and unable to afford things she needs..... I just don't get it...I just dont!... Mom had lost 50#'s after the divorce, but has put some back on..She looks nice, whereas before she looked way too thin and unhealthy....Very drawn face and hollow looking..... Ugh... I know that one person's weight at certain # can be as cumbersome as my 200#+ is to me, but come on.... Still here telling ME how hard it is to "lose weight".... I felt a bit ackward to say the least and miffed beyond words right now.. I have had a few naughty words fly through my thought process unfortunately.... Mostly miffed, due to the griping about NO $$$ and then tell me in the next breath "weight watchers"... I am talking lack of PRIORITIES here..... I know that she wants to feel better & I can give her that, but don't stand here telling ME on PAYDAY (which she didn't mention that & I DID NOT get paid) that you don't have $$$$$$ enough to take care of other things & then mention "joining" something that is going to cost $$$$$... Always saying... "well there is ONE more thing for me to worry about and not be able to afford" when something unexpected comes up..... My goodness...... I hate confrontation, but I can feel one coming on.... She needs to know that I'm not going to allow her to take advantage of me. I don't use that termanology very often and it is hard for me to say, but I'm saying it now "TAKE ADVANTAGE OF ME"... There said it!.... Give Give Give & feel like I've been slapped in the face... I feel a bit "pity partyish", but dog gone it..I'm mad! Talking weight & $$$ with me first thing in the morning IS NOT a good idea! I need to learn to stand up for me for a change.... There! Said that too... I understand that most of the time people are going to take a mile, when you give them an inch.... I don't ask for, nor expect anything in return... But , mutual respect! There is a whole nother subject these days too.... Anyway, now to get over it for this day and move onto things more constructive than to gripe..... ..I have allowed it to happen and just needed to "vent" a bit of steam before I blew my top.. Mostly aggitated at myself for not standing stronger in the beginning with "mom"...
Shopping with the neighbor lady went well last night... She is a "time taker".. I felt so funny when walking beside her pushing the buggy....She is huntched over so badly and about 5' tall..People looked at me funny too... BUT, she insisted on holding onto the cart to support her. You don't argue with Pat!
I don't feel like I'm 100% on top of my game as far as eating/exercising/just being in the healthy lifestyle realm anymore.... Not sure what it is, but feel like I'm back @ square one.... Which in a way I guess I am, being at this stand still for so stinkin' long... Need to do a lot of serious thinking and figuring out "what" it is that has me really not pushing myself to get <200 to that 155 goal..... I believe part of it is called "comfortable"... I need to push myself to get uncomfortable in a good way again to see results and feel better about where I'm at in the moment, but wanting to do better.. I don't feel good t'all where I'm at right now as far as this journey of mine.... I know it is dependent upon me to get this done, cause nobody else can get it done for me... That "WANT" is something I desire to have again.... Fear? I don't know why or what of maybe... Just need to REALLY think about it and find a solution AND FAST! I know I feel better physically & mentally..... Just can't put my finger on the "hang-up".... I feel sad, do cry & am very frustrated that I don't have that "want to" feeling, like I have for so many years before.....It is putting the words into action.... I DO WANT THIS BADLY, just am not proving it to myself very well lately.... I think about people who have been successful that I read about or see on T.V. and wonder how they did it from their highest weight to their goal and not have "hang-ups" or stand stills (or seems to be that way)...Having lost 100#s or even 80#'s in a year... Why can't I have done that???? Conclusion is that they have more drive than I do....I look at you here on DD who have that "want to" back or starting out and I am jealous of it... I have to want it, nobody else can make me want it.. Why isn't other's success/drive effecting me?... That is what is frustrating... I used to sit here and YELL at the screen when I would read about others having struggles, cause I wanted success for them so badly.... I need to SCREAM at me now..... I just don't get it.. Me that is!.. My strive in life is to be a good role model and I am failing miserably at it right now for sure... I am so sorry for the lack of inspiration I am offering these days... It sadens me that I have came back to a point as this in my life, when I hd been doing so well.....
This is another day to give it a whirl..... I DID do good yesterday I know.... Feeling like I am starting @ that 237 mark again, even though I'm not.... I need to realize what I HAVE done and NOT what I haven't done (yet)..... I HAVE made it this far (minus the recycled pounds) & will continue from each new day forward! I have to believe that....
Menu & Activities
1/2 Banana, WGEM, Scrambled Egg/Egg Whites, Coffee
Much LOVE ~ HAPPINESS ~ SUCCESS to YOU!
Progress as of today: 35 lbs lost so far, only 47 lbs to go!
thinnside40
- Monday Feb 09, 2009
(Food Log~Walk~Bike~Ball~Gazelle~Positive Thinking)
Weight: 202.0
Lots to get done today.... In a "dont want to do anything" mood so far......
Menu & Activities
Oats, 3 Walnuts,Banana, 1.5 TBS. Ground Flax,EM, 1/2 c. Pom/Cran Juice, Coffee
8 oz. LS V-8, Acai Emergen-C
Just could not keep my eyes open when I was reading the newspaper...Gave up and just covered myself with it (paper) for a bit... Had about 15 minutes of off/on rest.... The brothers got here super early this morning (suprise!).That didn't start my day off on the right foot....They took naps immediately (they are so tired when they get here).... I am still sluggish to say the least, but functionable... Soon as R gets on the bus, T will go outside with me & clean off the front porch to soak up some Vitamin D...Sun is so bright.... Warmth coming through the windows makes me want to find a patch of sunny carpet, curl up in a ball on the floor & sleep.... Sleep/Rest is heavy on my mind if you couldn't tell..
Neighbor lady wants me to go to Costco with her after I am freed up today..... Shall see my frame of mind when time comes.... Sorry to be a "downer", but I just can't seem to get with the program (whatever that is) today.... I have been lax in taking my vitamins/supplements faithfully this last couple weeks..I think it has caught up with me... I HAVE taken them today though.....
SBPB, Simply Fruit, Healthy Way Bread, Carrots & Apple
T & I have been outside raking, pulling, sweeping & tossing.... Looks better off the front porch now.... Getting some fresh air & sun has given me a bit more energy.... Called the neighbor to tell her to plan on picking me up about 5:30ish.... Need to get some meat out of the freezer to put on cooking... Will have a nice supper ready for the other 3 of my family.... I plan on trying to eat my supper before going shopping... Going for 1 mile on the resistance bike right now....
1/2 cont.Yogurt
Salmon Chunk, Steamed Vegs, Roasted Pinenuts & Lil' Grated Mozarella (put on the veggies under the broiler)...
Getting ready to eat my supper (early, but may turn me onto doing something to switch up the routine... Will see how I do later on @ regular supper time)..... Neighbor is suppose to pick me up in a bit...Called her to let her know that the boys were gone (on time for a change)...She has been piddling around all afternoon and has to get ready...Look for her to be here around 6:00 probably (grrrrrrrrr)... I will make sure to let her know that if she wants me to go with her in the future, she will have to be ready when I have the time.... like NOW when I'm ready & I have given her a ballpark time well enough in advance....She stays up all night and sleeps all day... Totally backwards.... I'll read/comment later on those who I've missed today when I get back..... I'm going another mile on the bike now too.....
H2o= No less than 120 oz.
Walk :) 01-01-09 to present = 82 miles (Jan = 66/Feb = 17)
Bike:) 01-01-09 to present = 27 miles(Jan = 25/Feb = 2)
Walk :) 02-01-08 to present = 963.5 miles
Progress as of today: 35 lbs lost so far, only 47 lbs to go!
thinnside40
- Sunday Feb 08, 2009
(Food Log~Walk~Bike~Ball~Gazelle~Positive Thinking)
Weight: 202.0
Woke to sunshine, but ice cold outside....... Suppose to get to 43 degrees today..... Going to clock the distance between our house & the church house this morning.... Ben's music practice has now been changed to 4 p.m. on Sundays (church is @ 6), so either after morning service I will walk home or I'll take the time lag between 4 & 6 to walk... Going 8 miles yesterday afternoon has me a bit sore, but able to work out the kinks with stretching.... Ben came to give me hug/kiss before he retired to bed & I was "dozing"... He scared me with pecking me on the cheek & I jerked.. My hip pulled...Took a couple Percogesic to make me relax a bit and slept decent, but not the best..... Sleep wasn't poor, cause of the "scare", just over-tired I think.....
Time to finish eating my breakfast.... Meg is lalligaggin, so need to light a fire under her (figure of speech of course) to get moving.....
Look for this to be a good day all the way around..... I have asked the Lord to guide me in choices I make & for the strength to deal with whatever it is that makes me want to "eat"..... "the dread" has arrived!!!!!!!!... I'll be better now......
Menu & Activities
Banana, Apple Cinnamon EM, LS V-8, Coffee
Fiber One Oats & Strawberries w/ Almonds Chewy Bar
2 sl. Sourdough Bread
Banana & few Almonds
Home from church, put on housecoat to take a snooze.... Hubby & kids took off to get some firewood....Sun was shining so pretty & weather too perfect to lay down...... Got re-dressed & went for a 4 mile walk...... I arrived home in time to say goodbye, cause they were headed to Ben's music practice... Communion tonight & we aren't members of the church yet, so plans were to stay home tonight..... Communion is "open" for non-members, but we personally choose to not partake until we join a church body in membership..... Waiting to see who the new pastor is before taking that step...... I am hungry for that salad now... Off to fix it & relax in a quiet house.... Watch a movie if I can find a good one on t.v.....
Salad (Lettuce, 1/2 Avocado, Tomato, Olives, Taco Seasoned Pork Loin pieces, Grate of Natural Cheese,Wishbone Lite Ranch, Few Crumbled Tortilla Chips)
H2o = No less than 120 oz.
MUCH LOVE ~ HAPPINESS ~ SUCCESS to YOU !
Walk :) 01-01-09 to present = 82 miles (Jan = 66/Feb = 17)
Bike:) 01-01-09 to present = 25 miles(Jan = 25/Feb = 0)
Walk :) 02-01-08 to present = 963.5 miles
Progress as of today: 35 lbs lost so far, only 47 lbs to go!
thinnside40
- Saturday Feb 07, 2009
(Food Log~Walk~Bike~Ball~Gazelle~Positive Thinking)
Weight: 202.0
Thinnie is in damage control mode as of right now!... I mean RIGHT NOW!...... Crimanola...... I did great @ breakfast ~ 1 pc. plain French Toast, Fresh Strawberries, 1 link Sausage, sm. spoonful of Scrambled Eggs & Coffee...... Paul & I took off to the bakery outlet before coming home, then to buy a toilet handle... ..... HE IS NOT ANY HELP!!!!! At the bread store, bought these new Chocolate covered Sunflower/Oatmeal cookies..Before said/done, I had 3!..... Then stopped for a soda @ dinnertime....Diet Pepsi & Burrito smothered in ketchup & mustard is my fav and they had one almost too done (like I like them).....Not good!..... So, now home and putting away groceries, etc.... Dipped into the Sunbelt Chewy Oats/Honey Granolas.... So, I can say I have had a "binge" I guess...Never have been one to eat like that really and feel a bit strange...... Usually just overeat 1 item and not go for "what have ya that suits my fancy at the moment"...... UGH!!!!!! I need a good kick in the patoot....... Guys are outside cutting wood and I think I am going to finish putting away the groceries, crawl under the covers for a nap (got about 4 hours of sleep last night) and maybe watch a movie..... Plans for supper were to fix "mexican food" as customary the first Nascar night race of the pre-season (Bud shoot-out tonight).... It sounded good when I got out the ingredients to make it, but I think I will revise my plan for me to be a salad (on the light side)........ I am going to also see if I can find my yarn stash to see if I can follow the directions to make some of thos crocheted hearts (for coasters) like in the photo I posted a few days back.......
I have a good lashing coming if I can't get my "stuff" together to get this "challenge" going in my head for this month.... I CANNOT let myself down... I won't do it!!!!!.... Tell my hormones that!!!!!!!!!!!!!!!!!!!!!!!!!! Grrrrrrrrr......
Does anyone know what "chemical" or whatever lack of one it is that causes this to happen every month..?. This last 5 months have been the worst.... I don't crave salt/sweets/anything in particular, just munchamunchamuncha too muchamuchamucha...
* Cancel the nap, cancel the putting away groceries (for right now at least)...Putting my clothes back on (had already put jammies on) and heading out for a looooooooong walk to get my head straightened out......*Thanks haha-love2laugh for the mention of "working it off"*I had renigged to calling it a "bad day"...Not now!.... Happy Feet is in action....
*I should of started my day off with DD as usual.. I overslept though....
Menu & Activities
1 sl. French Toast, Fresh Strawberries, 1 link Sausage, Spoonful Scrambled Eggs, Lil Oatmeal, Coffee
3 Chocolate Dipped Sunflower Seed (cute lil' things) Oatmeal Cookies
32 oz. Diet Pepsi, Beef/Bean Burrito (each bite dowsed w/mustard n ketchup)
1 sl. Garlic Sourdough Bread
2 Chewy Honey n Oats Granola Bars
Posted my Day so far
Changed into jammies, then got dressed to go on a walk after deciding I could still be active even though I was bummed about eating so much I should'nt of.........
Walked a complete circle path that I have never taken before... Took me a hair over 2 hours.... Asked Paul to take a ride with me to clock the distance...... I went 8 miles.... I knew I was going to take a loooooooooooooooooooong walk....... Now, ready to eat a lite supper, watch some of the race, maybe watch a movie in my bedroom & set out clothes for church tomorrow......Jammies are back on and I'm settled in for the night..... Oh ya, and maybe get a foot rub.....
H2o = So much I can't even begin to imagine the oz......
Walk :) 01-01-09 to present = 79 miles (Jan = 66/Feb = 13)
Bike:) 01-01-09 to present = 25 miles(Jan = 25/Feb = 0)
Walk :) 02-01-08 to present = 959.5 miles
Much LOVE ~ HAPPINESS ~ SUCCESS to YOU!
Progress as of today: 35 lbs lost so far, only 47 lbs to go!
thinnside40
- Friday Feb 06, 2009
(Food Log~Walk~Bike~Ball~Gazelle~Positive Thinking)
Weight: 202.0
MUCH LOVE ~ HAPPINNESS ~ SUCCESS to YOU !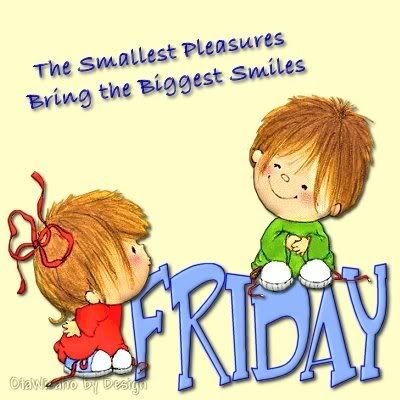 Looked outside, cause things just didn't feel right..It is pitch dark!....Fog is heavy & from what I hear on the newscast it is freezing fog... Ick!..... Rain in the forecast.... I can live with rain, not necessarily snow....
Cold is better, but I think Meg is coming down with it.... Doesn't suprise me.... Been going through the house for the last 2 weeks.... Boys, Paul, Me, now Meg.... We are living the "Zits" comic.... We usually are anyways..That cartoon hits so close to home sometimes, as well as Baby Blues.....
Quiet afternoon on the agenda..... Need to get on that Gazelle/Bike to log some mileage.... Tomorrow morning is a breakfast for the ladies of the church...Hubbies are "serving"... Menu is French Toast with Fresh Strawberries & a scoop of Ice Cream.... I asked about oatmeal...Yes, there will be that too...... Next Saturday (14th) the youth are providing a Valentine Supper.... Ben says he doesn't know the menu.....
Now, off to write that shopping list..Making sure to have plenty healthy choices on hand, as this is a short month...The Feb. challenge is starting out to be BAD on my part.... I HAVE TO GET WITH THE PROGRAM......
~*~*~*~*~*~**~*~*~*~*~*~
WGF E.Muffin, Banana, Coffee (295)
Yogurt, Almonds (164) 459
Have been looking at the longer/shorter haircuts over the last year... My hair grows fast and I tend to go to the "shorter" picture from when I cut most of the hair off a while back..... So compared to the pic I posted a couple days ago & a few months back... I went in the bathroom and cut off a bit more, cause I compared the first haircut to the lil' grow out and I like the shorter like in the beginning...... So "bathroom barbershop" was open for business as the baby slept.... Yes, H_O_P...I can't stand the same "do" for too long... LOL.... Next will be "frosting" come springtime..... Something is messed up with my entry and I can't add beyond the pics... Oh well....... Not sure what to have for dinner, but going to rummage a bit to see what I can find healthy.......Then I have some hair to vacuum up...... This top pic was about Sept/Oct..
Progress as of today: 35 lbs lost so far, only 47 lbs to go!
thinnside40
- Thursday Feb 05, 2009
(Food Log~Walk~Bike~Ball~Gazelle~Positive Thinking)
Weight: 202.0
Feeling a bit better today... Walking in the chilled air yesterday helped loosen everything up I think...... Slept on the couch again last night though..Very bad habit!.... After taking a hot bath this morning, I laid on the bed for a bit and slept so hard...Woke to Ben saying "MOM!!!!! the boys are here already" AHHHHHHHHHH!!!!! EARLY!!!!!!!!!!!.... They are both sleeping & I'm fighting the urge to snooze in the recliner for a bit myself..... My taste buds had troubles deciding a drink of choice this morning... I have a cup each of SFSM Coffee, SF FF Irish Cream Coffee & Steeping my lil' chocolat pot full of Lemon Lift Tea.... I LOVE my new lil' teapot & Cioccolato Cup the neighbor lady gave me yesterday.... I feel so special!
Getting back on track yesterday felt so good... Walking, eating healthier & going to sleep knowing "I made it"... 2 more days and it will be "natural" feeling again I'm sure..... Then, time to fight the "monthly munchies"..Their coming!.... Going back to February of '08 & remembering how I would tell myself "OUT LOUD" that I didn't need it (foods)..... The crave was temporary..Knowing I would feel better if I resisted than if I gave into my temporary insanity in the long run..... Proving to myself how badly I want these next 47 pounds to be gone to reach that '155'..... (by year's end?!?!?!).. I was 1/2 way (41#'s down), but messed that up over Christmas...
Tayt is absent until next Monday, so the brothers are all I have for this whole week.... I have errands to run this evening when I'm freed up..... Now, time to do a couple loads of laundry, few dishes, vacuum & write out a shopping list.....
MENU & ACTIVITIES
French Toast (2 Healthy Way Sprouted Grains Bread, Egg/Egg Whites, TBS. Smart Balance PB, 1 TBS. Lite Syrup)... SFFF Irish Cream Coffee, SFSM Coffee.....Banana
Yoplait Light n Fit Lemon Chiff....8 oz. LS V-8...Lemon Lift Tea (plain)
Been paying bills, changing some things, dropping some other..... It is amazing how much we have been spending and not realizing EXACTLY the "features", because of "bundle savings"..Which we don't use 1/2 or more of ..... Have came to the pre-conclusion that with all the changes & such, we will be saving about $175/mo..... That is with cancelling some things that will expire/increase to "upgrade" when expired.... This is great news to me!
Ham Sandwich (no coudaments), Orange, Green Grapes... 1/2 cup SFFF Irish Cream Coffee....
Mini Popcorn
Boys are to be gone about 4:30...... Haven't decided to go/not go to town today... Papers still haven't came that I've been waiting for and hate to waste gas when I can get banking, etc done all at the same time maybe tomorrow....Decisions Decisions Decisions......
Stayed home..Forgot about Ben's music practice...... Not in the mood to be in a hurry to get all I need to done in 1.5 hours....Meg & I stayed home to eat supper together & relax....
Homemade Fries (olive oil, then put in the oven to crisp & drain excess oil off).... Homemade Refried Beans (no lard, ~ Food Processored Pinto Beans, lil' grate of Mozarella & dab of Sour Cream) .... Need to grocery shop....Limited inventory.....
H2o = No Less Than 120 oz.
Walk :) 01-01-09 to present = 71 miles (Jan = 66/Feb = 5)
Bike:) 01-01-09 to present = 25 miles(Jan = 25/Feb = 0)
Walk :) 02-01-08 to present = 951.5 miles
Omaha showed us her "150"...So here is a "155" of mine on an Easter Day....Pay no attention to the poofy "do".... I have this picture on my fridge to look at all the time.. Hubby has been cut-off, cause his look was sooooo goofy and hair was below the shoulders (mullet).....I don't look much better, but it is the "155" look ..I'm sure after 2 children it will fit me differently than I did those years ago, but gotta work with I got when I get there...
4/1992:
12/2008:
MUCH LOVE ~ HAPPINNESS ~ SUCCESS to YOU !
Progress as of today: 35 lbs lost so far, only 47 lbs to go!
thinnside40
- Wednesday Feb 04, 2009
(Food Log~Walk~Bike~Ball~Gazelle~Positive Thinking)
Weight: 202.0
For fun~ click on the link: http://www.humorsphere.com/fun/8787/colortest.swf
See how you do!
First thing I read this morning was a "challenge" that VJ tossed out there... Ugh... I wasn't in the MOOD for a challenge, but after thinking about it, I am thankful for someone wanting to get things moving...I stepped on the scale to have a honest read-out on "day 1" ... I knew it would be higher than the 200.5, cause yesterday's eating went haywire after a couple days preceeding the same....So, here it is and ironically @ 202
Cold is progressing well.. Sinus pressure, cough, headache, the whole works...Just no fever.... Slept in bed last night for the first night since last Thursday... The couch has been where I fall asleep..Hubby knows better than to disturb me..Actually he is really nice about it, cause I AM NOT a nice person to wake.....
Today the kitchen will be cleaned, laundry will be worked on & fix the toilet handle that broke.... BTW~ house arrangements yesterday were a HIT with the kids/hubby.... I can now have a nice table to do my paperwork, bills, etc at too.... I love multi-purpose!
I reckon that now is as good a time to try a "menu change-up"..... Here we go!!!!!!!!!
MENU & ACTIVITIES
Oatmeal, Scrambled Egg Whites, WGF English Muffin w/Honey, 8 oz. LS V-8...Coffee
Proposed,Tentative,Subject to Change, Maybe/Maybe Not ~ Planned, but may not happen
Banana & Apple
Called hubby this morning to see where the baby jogger was stored..I had been looking outside all morning thinking about taking a walk..Sun was so pretty & a hint of chill in the air... Tayt never showed up, so it was just me & baby J.... Got big brother on the bus, then we headed out for 3.5 miles.... Ran into a lil' mud problem as you can see on the jogger tires..My shoes are as caked with mud as they are....Felt like I had lead feet... Fresh air was marvelous...Sinus' are broke loose... I'm not feeling all that great physically, but having the pressure gone has released the H/A for sure.....My spirits are good... I told hubby that I'm not planning on going to prayer meeting tonight...Going to take a nice hot bath & relax in peace/quiet.. Baby is sleeping still, so off to turn over my salmon in the toaster oven and fix my salad... Sipping on a cup of SF (syrup) FF (milk) Irish Cream coffee.....
Salmon & Salad ~ Lettuce, Cucumber, Tomato, 1/2 Avocado, Chickpeas or Kidney Beans, Wishbone Lite Ranch
Yogurt & 8 oz. LS V-8
Just got in from taking another 1.5 mile walk..Went for 3, butin talking with the neighbor lady, it was too dark to walk home... Hubby came to get me.... Went to tell her about some break-ins that I have learned about this afternoon in the neighborhood...A whole house was cleared out yesterday (15 antique guns included)...not even 2 miles from us... Then I heard a couple more today on the scanner where they were chasing suspects who were caught kicking in doors.... Anyway, Pat sent home a HUGE bag for me & a card too... Here is what I got :
Plus a slanket..... The card was a "THANK YOU" for being a friend to her... As these gifts are too..... I'm not much of a pottery person, but these things are gorgeous!.... I like them a lot!Casserole dishes... The slanket I like, but not sure how much hubby will....
.... We are running so late that none from this family is going to church.. Hubby got off work late too....The second walk felt good and allowed my sinus' to clear some more for a bit.Now I am plugged again.... H/A has insued... Ibuprofen/Sudafed will be a must to get some sleep... Time for some oats...Hubby is fixing pancakes for the rest...
Banana #2 (Pat sent some home that were too ripe for her & I was hungry... I need my potassium anyway)
Oatmeal(1 pack Mom's & 1/2 Regular Oats)
H2o = No less than 120 oz.
MUCH Love ~ Happiness ~ Success to YOU!
5#'s doesn't sound like a whole bunch, but when I saw it on this graph in a HUGE upswing of 5#'s... ZOINKS!!!!!!! What an eye opener......
Progress as of today: 35 lbs lost so far, only 47 lbs to go!
[ Previous Page 1 2 3 4 5 6 7 8 9 10 11 12 13 14 15 16 17 18 19 20 21 22 23 24 25 26 27 28 29 30 31 32 33 34 35 36 37 38 39 40 41 42 43 44 45 46 47 48 Next Page ]