thinnside40
- Tuesday Dec 09, 2008
(Healthy Eating/Food Logging/Walking since 2/1)
Weight: 196.0
Weather forecast by the weekend is frightful & downright un-delightful sounding.... Snow predicted @ 5"-7" before next Monday, plus temps down in the single digits....20's of a day. Must make a list and get supplies in the event of power outage, etc..... Winter is here!
All 3 boys I babysit have a cold of some sort. My cold is much better. My hands are chapped from all the washing & cleaning to prevent as much germ distribution as possible...... Another list item is some Nivea...
Meg's room didn't get cleaned over the break as I wanted, so that is on agenda today... Best if I do it, cause she won't miss the things that are going to the donation basket if she doesn't see them.... She will pick out one of her own she wants to pass on... The school has a great donation program for coats, toys & gifts for those in need this time of year... She LOVES to take things.... Canned food drive this Friday night... A family movie night where everyone is invited to wear their pajama's, bring a pillow and a couple canned foods to donate for admission to watch KungFu Panda... Shouldn't have to worry about any skimply clad people in unacceptable p.j's with the cold weather forecast...
Eating has been much improved the last 3 days.. Need to do the exercise and will make sure to get some in before bedtime....Have a friend(
) with me for a few days, so the next 3 weeks should be more pleasant....
B : Scrambled 1 Egg/2 Whites, Whole Grain English Muffin, O.J. & Coffee
S : Banana ~ tried to not eat an a.m. snack, but took my vitamins/supplements late & they were making me feel sick...
Sipping on Lemond Lift Tea as I update & debate hanging onto my kid's school papers any longer... I have ALL of them from kindergarten... Thinking about just making a scrapbook for each child & burning the rest...Been in Meg's room and more papers than I want to admit finding stuffed everywhere... She did it!..Not me!.... Gave her a tote for them months ago... I don't care about any of mine from school days and have tossed most when my parent's gave them to me...... UPS should be showing up today with some Christmas gifts... Hoping it gets here before the kids get home.... Ordered some cranberries, nuts & such from nutsonline again too.... They should come today.... For stocking stuffers I got hubby some Virginia Roasted Peanuts (in shell), Meg some pistachios & cashews....Ben...hmmmmm. He's not a nut person, so I need to find some good black licorice...... Cranberries are for baking cran-orange cookies when I get in the holiday baking mode...... Breaks over and papers are going out..I've decided!... They can pick 5 from each year for a scrapbook....
It is pouring down ice BB's (hail) right now....... The kids in school next door are running for cover @ their lunch recess..... Time to pull out the ol' rain boots for Meg I guess......
D : Oatmeal & Sampling of Nut order that came (Almonds, Cashews, Prunes & Pistachios)
S : ummmmmmmmm....Nuts! Bad to eat too much of a good thing!!!
S : Slice of Meatloaf, 1 & 1/2 c. Pintos & Brown Rice, Sl. Plain Bread
2 Miles (G) & some Exercise Ball stuff.... Stomach is rumbly & feeling icky... Want to go some more on the Gazelle while watching Law & Order, but need to feel better first.... Prunes & Nuts ?!?!?!?!?!?!? ; O )
Water = 140 oz. by 10:30 p.m.
Progress as of today: 41 lbs lost so far, only 41 lbs to go!
thinnside40
- Monday Dec 08, 2008
(Healthy Eating/Food Logging/Walking since 2/1)
Weight: 196.0
Monday holds plenty to accomplish.... Yesterday was a very busy day ending with going to bed about midnight, then not winding down to sleep til 'bout 1:00....
Kids will be showing up anytime, so best go get my breakfast in the micro & get Meg out of bed...
Ohhh... Yesterday I ate oatmeal @ breakfast & lunch...No snacks, but potluck foods for supper... Chinese Chicken Salad, Bite of Chili, Bite of Chicken Soup, Taters/Kraut/lil' Smokies & Oatmeal Cake.. I made the last 2 items listed... Didn't walk or Gazelle... But was on the move all day long, sitting only in church, then in the car to go from point A to point B to come home & cook for 2 hours and then back to point A... My entry wasn't showing up for yesterday for some reason. Tried several times to edit, but without success....Only had my mileage info....
Menu & Activities
B: Oatmeal, 1 sl. H.W. Toast w/Honey, O.J. & Black Coffee
S : Peach & last small piece of Oatmeal Cake
D : Oatmeal & Banana
S : ?
S : ?
Water = 80 oz. (by 11:30 a.m.)
Since 02/01/08 mileage = 879.50
December = 24.50 Miles
Progress as of today: 41 lbs lost so far, only 41 lbs to go!
thinnside40
- Saturday Dec 06, 2008
(Healthy Eating/Food Logging/Walking since 2/1)
Weight: 196.0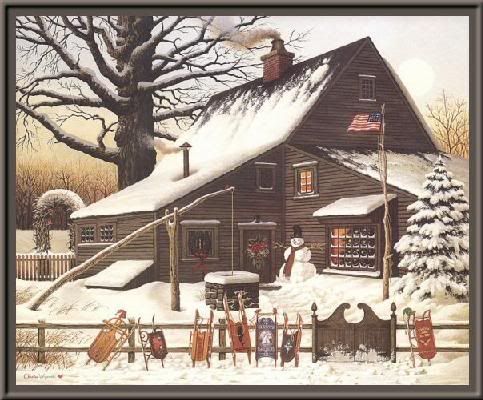 Slept in a bit... Woke to the sun shining & air crisp.... Stepped to the hallway and to see the clean carpet/uncluttered hallway was pleasant.... Have eaten my breakfast, have a load of wash to fold, bed to make & few dishes to wash.... Then I am off on a long walk... No time limiting or circumstances to prevent me from it... Relaxing day to do whatever & not have to go anywhere til 5:30 p.m... Ahhhh! Do have to figure out what I'm going to wear.. Kind of a dress whatever your comfortable in type party... Casual or dressy....
Today ~ I WILL choose healthy foods.... I WILL practice moderation.... I WILL continually tell myself that I am worth the effort I put into making myself reach a healthy weight/BMI.... I WILL walk away from temptations when they present theirselves.... I WILL go back to talking to myself OUT LOUD if needs be to prevent me from making wrong choices.... I WILL go to bed proud of my day.
11:15 p.m. Update
The I WILL'S are achieved!......YAY!!!!!!!!!
MENU & ACTIVITIES
B : Oatmeal, Banana & Coffee
S : Cran-Grape Juice & Sparkling Water
D: Oatmeal
Walked 6 miles
S : Orange
S: Whole Grain Garlic Roll, Chicken Marsala (sauce & mushrooms shook off ~ yuck!), Fancy Mixed Green Salad (only thing took seconds of), Small Piece Prime Rib (cut off the fat), Rice Pilaf (mmmmm-Favorite), Apple Crisp.....
Meg missed out on getting chocolate cheesecake for dessert, cause they ran out.... She was so bummed ! I came home and fixed a box each of S.F. Cheescake & S.F. Chocolate Pudding & broke up a graham cracker crust to make her a faux choc.cheesecake...... What the chances were that I had those flavors was amazing..... Ate a bit of it with her and it was delish! Problem solved!....
3.25 Miles (Gazelle) ~ night night!
Since 02/01/08 mileage = 879.50
December = 24.50Miles
Progress as of today: 41 lbs lost so far, only 41 lbs to go!
thinnside40
- Friday Dec 05, 2008
(Healthy Eating/Food Logging/Walking since 2/1)
Weight: 196.0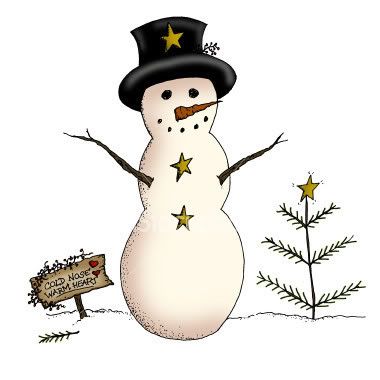 I sit here with a towel on my head, oatmeal ready to eat & the livingroom torn apart.... Waiting for the 2 boys to arrive and as things are right now I don't really care if they get here before my hair is done or the living room is back in order... I didn't Gazelle last night, but I did do 5 hours of carpet cleaning... I am sooooooo tired, that my attitude is "whatever"..... My house is clean and that makes me totally thrilled to actually not really care if anybody comes right now... hehehehehe.... I have my entryway/livingroom entrance door blocked, so shoes will have to come off before muddy prints can be made.... My carpet is a short shag cream/taupe with dark flicks of black & brown... Used to have a "no shoe zone" policy, but that went out the window somewhere along the way of my not caring anymore.... Times are a changin'!
Good news with the testing that Ryder went through yesterday for his Asperger's... The school is going to put him in a pre-school program in my school discrict (they live out of it), as soon as possible after he has had a hearing/speach test and a couple other little things.... Beings as it is considered "special needs", the school will bus him to & from every day........ This is a big relief to me!... He needs this & I wasn't sure how much more I was going to be able to handle with not being able to give him 1/1 that he needs. I look for him to begin sometime after the first of the year...... Not getting hopes up too high, as I know things always sound good to start and usually change....
Tomorrow is the Christmas party with rich foods, etc..... Can't say I have done my best all week to compensate, but going to enjoy this time with family & friends, practicing good food choices from what I have to choose from....
Had a dream about walking this morning.... It is weighing on my mind so heavily..... All I remember was I was enjoying every step and every breath of fresh air I took..... Have plans to head out for a few miles tomorrow morning sometime....
MENU & ACTIVITIES
B : 7:15 ~ Banana...8:00 ~ Oatmeal, Toast & SFSM Coffee
S : Few LS Roasted Soynuts & 100 cal. pack South Beach D.C. covered Soynuts (satisfied me way better than the D.C. M&M's do)
D : 3/4 c. Left-Over Italian Soup & 1/2 sm. baked Sweet Potato.... Glass of Cran-Grape Juice w/Diet Pomegranate 7-Up
Been doing laundry... Down to 2 loads left.. Now the weekend is clear of that job....For me anyways...Everybody has to fold their own..I sorted !..Thinking about getting the sewing machine out and making something.... Only after everything else is completely done though.. Got a few things ordered for Christmas giving to find out 3 days later now some has been calcelled due to no longer available.. NEVER order from LAKESIDE! They don't tell you when you order if something will be back-ordered or no longer available right away......Here is a picture of one of the things I ordered from Ben's wish list from Eastbay
...5ive Jungle Mt. Dew green skateboard hi-tops! Meg wants to be like big brother, so I ordered her these Etnies...
Received free shipping, so I was happy!
S #1 : Orange
#2 : 3 Chocolate Chocolate Oreos, 1 bite of a striped keebler cookie (spit the rest out when I realized how stupid I was being)....
#3 : Lunch Size bag of Cool Ranch Doritos & 4 Loaded Baked Potato Pringles.... Darn kid's lunch foods.....BUT , my stupidity returned!
S : Tator Tots, Green Salad, PBJS (white bread to boot ~ stupid)
D : Bowl of CC Ice Cream (remained stupid and got stupider)
This was the first time since 2/1 that I went this far off, but doesn't make me feel any worse less about it....... To the point of tears & utter shame now that I am beyond full and realize that taking such steps backwards as I did late afternoon til now was probably due to feeling out of control of things like inability to walk outdoors, make the weather nicer, make the daylight longer, make my mom remember that she has called umpteen thousand times (sarcasim) and told me the same thing each time, let my g'ma be healed to allow her to go home by herself, make my body forget that I'm a woman & skipping the "monthly dread" who's symptoms rear their ugly head for too many days of the month the older I get....UGH!.... etc...etc... etc....... Dwelling on things I cannot control, but not taking charge and making wise decisions in the areas I CAN control....... Had on my mind that I will be eating unusual foods tomorrow night, so might as well say the heck with the healthy choices today too......Need to get back to the February mentality of 100% healthy choosing and figuring a way to walk each day in such a determined matter I think I could of moved heaven and earth with the tenacity, drive, stamina, adrenaline,desire & grit I had..... I'm too comfortable feeling that everyone is going to tell me tomorrow will be better and making that an excuse to have lost some of those things I mention that got me to at least July/August when I began wandering off the beaten path of resistance.......Need to get back to the strictness & routine that got me those first 30#'s down... I used to read an wonder how in the world people could eat the wrong foods and say "I'll try again tomorrow" if they wanted something so badly.... I wanted this so badly, but now comfort is a friend to me..... Not to say that those who give in to foods that call their name (sneeky lil' devils!).... are weaklings, but most of you all are a good few pounds better off than myself and I NEED to get to that 155 (healthy weight & BMI range)...Most have reached their goal and maintain or are within amuch better range of it that myself.... .......This HAS TO CHANGE and IMMEDIATELY...... I WILL REACH DEEP... I WILL HAVE DISCIPLINE.... I WILL NOT GO BACK TO 200ville........ I feel like I am afraid to branch off into the smaller numbers and need to figure why that is..... Too many years in the 200's and accepting that as being o.k. for too long maybe?!?!?!?!?.. Plus I have a very loving husband that loves me for who I am and not my size and I take too much comfort in that, taking it for granted.... He is proud of me & I need to continue to forge forth and prove what I AM capable of achieving to myself first, then the rest falls into place naturally!... My family (mom & G"ma (dad's mom)) say I'm fine where I am and to get smaller will change who I have always been.. Basically the jolly chub!.... I continue to be jolly, whitty, loving, kind & generous... That won't change...My g'ma told me just the other day that her little girl won't be the same if she losses any more weight..... I'm 40!.... I CANNOT let them brainwash me for another 30 some years!... I WON'T DO IT! Not sure if this makes any sense, but that is o.k. if it doesn't cause to just type it out roughly has helped me mentally... Tomorrow IS another day & it will be successful, cause I will MAKE it successful......Moderation in just making sure to not starve myself through the day and eat small portions @ the party....
H2o : 140 oz. + (by 10:30 p.m.)
Progress as of today: 41 lbs lost so far, only 41 lbs to go!
thinnside40
- Thursday Dec 04, 2008
(Healthy Eating/Food Logging/Walking since 2/1)
Weight: 196.0
Having winter duldroms already..... Trying to get out of them, but with great difficulty... I feel like my body wants to go into hanging onto every bit of fat for reserve & hibernation mode.... Not able to get outdoors, due to the one boy I babysit having severe allergies/asthma... He breaks out in hives any place that gets cold.... Air quality is very poor right now as well... Certainly there isn't enough daylight hours when I could get out... A compilation of things that I need to get my mind off of, cause I can't change facts.... Just have to work with them....
Feeling great doubt that the 1,000 mile mark will be achieved by the 31st.... Will continue trying each day to get in as many miles as I can... Been fighting off a nasty cold.... Thought I was escaping it, but each day I have stronger symptoms.... Need to not come down full-fledge, cause this weekend is hubby's work party....
Only have 2 boys to watch today... The other is going through a day of testing for special ed classes.... I best take as much advantage of the quiet and go get something done.......
Size comparison and reality of a pound size/quantity
1# Fat = a Canteloupe 1# Muscle = a Baseball
3,500 calories = 1#
B : 7:30~1/2 Banana....8:00~ 2 Eggs, H.W. Toast, Honey, Coffee, Lemon Tea
S : Cranberry Juice & Orange
D : Supper Left-Overs... L.F. Cookies Cream Ice Cream (*;*) w/Dark Choc Chips & Macadamias too (*;* *;*) Gasp! Hormonal up/down Break-Down food ~ BAD!
S : 1/2 c. Concord Juice
Been cleaning the bathroom most of the day off/on, between diaper changes, meals, snacks & rockings..... Mopped the floors on hands/knees.... Got the bathroom all Christmasied up.... The kids were in (((((SHOCK)))))... Looking for the same response out of hubby ; o ) Tayt even donned an apron & yellow gloves, cause he wanted to help Jer Jer... He's hired! He is such a pleasant little boy....He wanted to clean the toilet, but I told him that wasn't necessary... The baby slept long enough to let us get a bit done.....
S: Not sure what to call it so it sounds as good as it smells..... Italian 15 Bean Soup? (Beans prepped from dry & no added salt....Jar of Barilla Red Wine/Olive Oil Spaghetti Sauce~ lowest sodium.... Ground Jennie-O Turkey Breast... Simmered all afternoon long...... Kids taste tested and approve ~ YES!)
D/S : Maybe Mini Bag Popcorn (only if munchies attack during E.R.)
Water = 140 oz. (by 7:00 p.m.)
Since 02/01/08 mileage = 870.25
December = 15.25 Miles
Progress as of today: 41 lbs lost so far, only 41 lbs to go!
thinnside40
- Wednesday Dec 03, 2008
(Healthy Eating/Food Logging/Walking since 2/1)
Weight: 196.0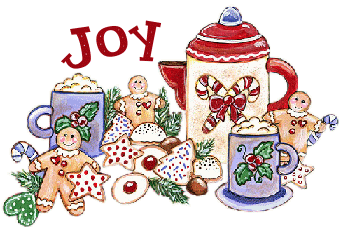 Size comparison and reality of a pound size/quantity
1# Fat = a Canteloupe.........1# Muscle = a Baseball
3,500 calories = 1#
B : Oatmeal, Flourless Toast, Simply Fruit, Coffee
S : Orange
D : PBH Sandwich, 15 Almonds
S : Khashi Trail Mix Bar
S: Crock-Pot Round Steak (cooked down in LS Cream of Mushroom Soup & Salsa) added about 30 minutes before eating was Brown Rice, Green Beans & Corn.... Kinda like a stew.... Yum!
2 miles (G)
D/S : Milk Toast
Water = 140 oz (by 10:30 p.m.)
Since 02/01/08 mileage = 870.25
December = 15.25 Miles
Progress as of today: 41 lbs lost so far, only 41 lbs to go!
thinnside40
- Tuesday Dec 02, 2008
(Healthy Eating/Food Logging/Walking since 2/1)
Weight: 196.0
Everybody overslept this morning..... Hubby usually wakes @ 4:15 a.m. & is out the door by 6:30.... He woke @ 6:00... I rolled back over and slept til 7:00.... Then got a call from the boy's mom saying they were coming late, cause they too overslept.. Took advantage of that time... Got on the Gazelle.
Today is a bright sunshiny one thus far..... Crossing fingers that everyone is picked up on time today, so I can walk 2-3 miles outdoors....... Meg has a HUGE mess in her room to clean, so that will be something I get under way sometime this morning to set the schematics up of how it should be to keep organized & easier to tackle......
Everybody is here now & my breakfast is calling.... Off to eat, then start working towards another day of accomplishments....
MENU & ACTIVITIES
3.25 miles (G) = 337.8 calories burnt
B : 7:45 a.m. ~ 1/2 Banana (45).. 9:30 a.m. ~ Scrambled Egg/Egg White (110) Flourless Toast (90) Simply Fruit (15) Coffee (0) 260
S : Orange (85) Almonds (105) 450
D : M.G.Wheat Thins (170) Hummus (70) D.C. MM's (100) Peaches (200) 990
S : Pistachios (125 ?) 1,115
1.25 miles (G) = 133.5 Calories burnt
S : Tuna Sandwich, Mini Frito Bag (500 ? ) 1,615
D/S : SF Ice Cream (150) 1,765 (give or take a few)
2.5 Miles(G)=260 Calories Burnt...Daily Total = 731.3..... 1,765-731.3 = 1,033.7
Mon=1,310 (I) 649.2 (B) = 660.8
Tue=1,765 (I) 731.3 (B) = 1,033.7
SubTtl. = 3,075 (I) 1,380.5 (B) ..... 2)1,694.5 = 847.25 calories not burnt by Gazelle/Walking each day (average)...
Since 02/01/08 mileage = 868.25
December = 13.25 Miles
Progress as of today: 41 lbs lost so far, only 41 lbs to go!
thinnside40
- Monday Dec 01, 2008
(Healthy Eating/Food Logging/Walking since 2/1)
Weight: 196.0
I am so glad it is Monday!...... Enjoyed the long weekend with the kids & hubby, but nice to get back into a routine..... After church yesterday, my parent's took us out to eat in celebration of Ben's b.d. & our anniversary... Then there was a soup supper @ church last night before decorating the church house for Christmas..... Eating wasn't bad, just the non-ordinary foods all this last weekend are taking their toll..... Eating will be light & exercise will be a must this week, as Saturday we have a party to attend for hubby's work.... It is @ a golf resort. Full menu with apple smoked prime rib, salmon, chicken, salads, potatoes, breads, 7-layered chocolate cake, cheesecakes, etc...Ugh.... This will be the only "off" day from now til Christmas Eve......As far as I know..... I did get to walk 2 miles & Thanksgiving & 3 miles on Saturday.....
S : NF Yogurt & Honey (135)
D : Apple Cinnamon Oatmeal Soup, Few Wheat Thins & Orange (425 ?)
S : SFSM Coffee (25)
S : Sm. Piece Baked Xtra Lean Pork Loin & Green Salad (400 ?)
S/D : 1 sl. Flourless Toast w/Simply Fruit (110) Day's Total = 1,310
Water = 140 oz. by 10:30 p.m.
6.25 miles (G) = 649.2 calories .....Off to read a bit & sleeeeeeeeeeeep like a baby (hopefully)
Since 02/01/08 miles = 861.25
Dec = 6.25 miles
Progress as of today: 41 lbs lost so far, only 41 lbs to go!
thinnside40
- Saturday Nov 29, 2008
(Healthy Eating/Food Logging/Walking since 2/1)
Weight: 196.0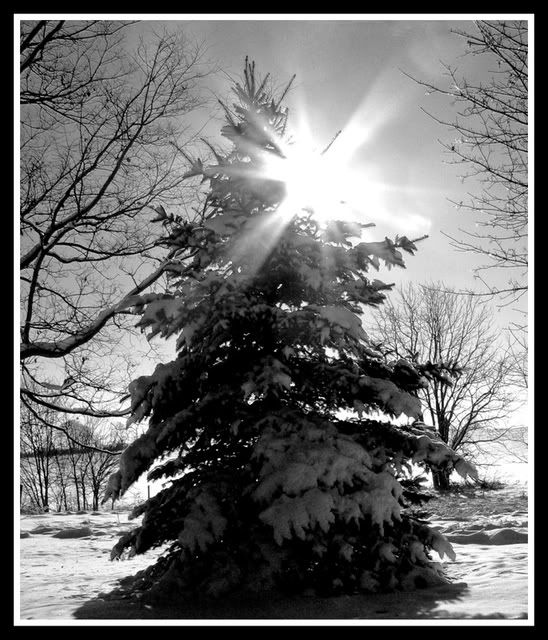 Here! Off kilter more yesterday that I was on Thanksgiving, but back on track today..... Dismanteling fall decor and deep cleaning ALL as a family, each an area responsible for.... Weather is beautiful & I will be taking advantage of it in walking a few miles before the afternoon is out..... We're going to the neighbor ladies a bit later to help her move some things & take back the treadmill.... Decided I like the Gazelle much better than that..... Hope all is well with everyone else and able to take advantage of this long weekend in a positive & fulfilling way....
B : Oats (170) Toast (120) Coffee (25) 315
S : (0) 315 still
D : ?
S : ?
S : ?
Water : 80 oz. by 12:30 p.m.
MuCH LoVe ~ HaPPiNeSS ~ SuCCeSS wishes sent YeR WaY !
Progress as of today: 41 lbs lost so far, only 41 lbs to go!
thinnside40
- Thursday Nov 27, 2008
(Healthy Eating/Food Logging/Walking since 2/1)
Weight: 196.0
Dual purpose day for me.... Thanksgiving & 16th anniversary..... We were married the day after Thanksgiving in 1992..... Hubby brought me home a dozen red roses & a card last night... Now, he & Ben are our shopping for hotwheels...Their annual "boy trip"... They both sell & collect the little cars.....
Got my cobbler made last night and have taco soup & ham on cooking now.... Soaked all my beans overnight... Soaked chickpeas to make some hummus this morning too. Never have made it before, but there was a simple recipe on the can of chickpeas I did have, but used for salad last night... Shall see how it turns out. Meg loves the stuff.... She's so picky that when I find something like this that is healthy she likes, I jump on it!....
Fixing breakfast & just lounging around this morning, here @ 9:00 a.m. feels so good.... My throat feels better & I got a good sleep last night.... Asked hubby to stop by somewhere and get me a donut... Thats all I really want that will be basically unhealthy in eating today..... Been craving something sinful & fried for days now and figured I would eat a donut on my anniversary.... Can't (or lets say I wouldn't) eat the roses!
Officially have a new number, thus taking me to the 1/2 way mark to goal..... Yippeeeee!!!!!.... This feels so good!!!!!!!! Actually that would make this day a 3 celebration day!... YaY!
Everyday we should count our blessings and be thankful for what we have, no matter how little or how much..It is always more or less than somebody else, but at least we have the freedom to choose & enjoy what it is we have...But, today is a day to set aside and pay special attention to things we take for granted.... Thinking of those who lost their lives yesterday, due to senseless acts of violence.... Innocent people having no idea what was happening and having to run for safety.... Where is safety anymore? None of us are immune or can be held as untouchable in this day & age... We are vulnerable no matter where we go or where we live. Today I pray for those traveling far or near & for the Lord's watched care over all everyday....
Happy THANKSGIVING!
P.S..... I am not listing my menu for today......
Enjoy in moderation and don't make yourself miserable is my motto for today.......
Progress as of today: 41 lbs lost so far, only 41 lbs to go!
[ Previous Page 1 2 3 4 5 6 7 8 9 10 11 12 13 14 15 16 17 18 19 20 21 22 23 24 25 26 27 28 29 30 31 32 33 34 35 36 37 38 39 40 41 42 43 44 45 46 47 48 Next Page ]